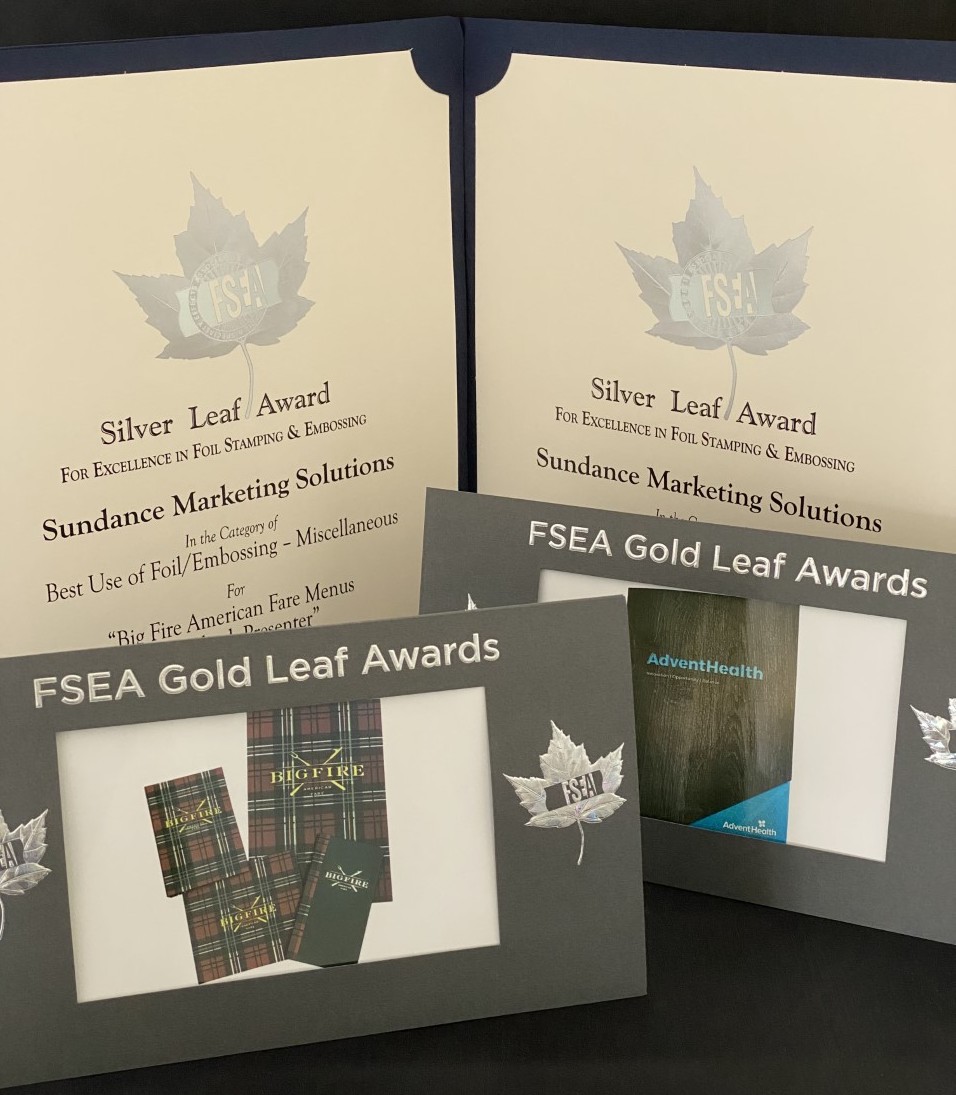 The Foil & Specialty Effects Association (FSEA) has announced the honorees in its 27th Annual FSEA Gold Leaf Awards Competition and we are so proud of the 2 Gold Leaf Awards we received this year.
Best Use of Foil/Embossing: Silver Leaf Award
Best Use of Special Diecut: Silver Leaf Award
The typical awards presentation would have occurred during an in-person conference event however, this year the FSEA released a video awards presentation to honor the winners as a part of the FSEA Online Learning Experience. This year saw entries come in from across the world—including the US, Canada, Denmark and Taiwan. A panel of industry expert judges chose the projects that best demonstrated excellence in foil stamping, specialty coating, laser cutting, embossing, die-cutting and more. The competition also celebrates the ways these specialty finishing techniques add quality, value, security, aesthetic appeal and brand recognition to the print medium.
As always, SunDance is dedicated to delivering high-quality, cutting-edge solutions for each and every one of our clients. We are so proud to be recognized as pioneers in specialty finishing techniques and effects as we continue to create, innovate and bring your most ambitious print projects to life.