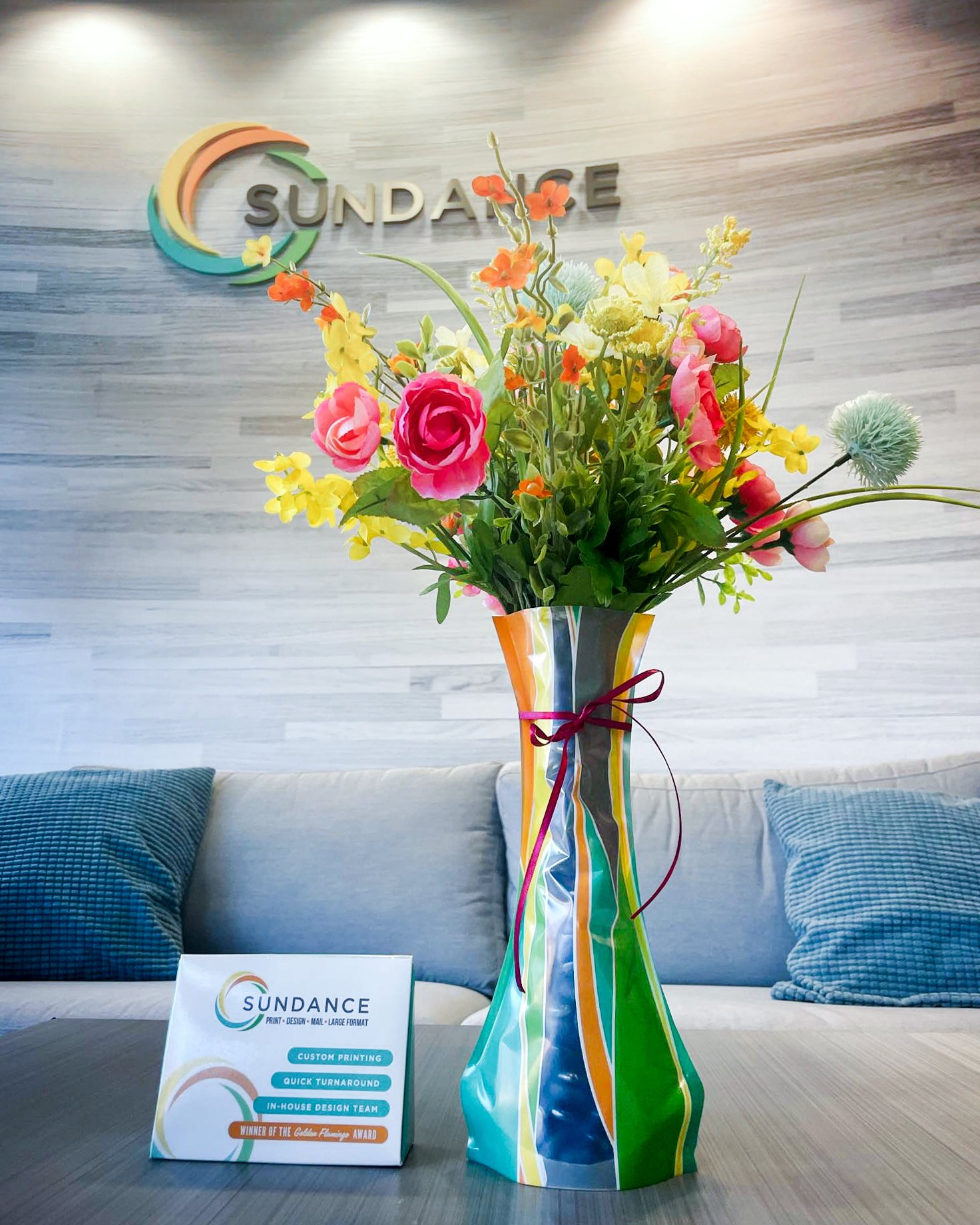 Competition for store shelf space and online eye appeal continues to push product marketers and package designers in new directions. One of the most exciting recent innovations is transforming package shapes from simple plane geometry to custom forms limited only by the imagination.
Enhancing our existing die-cutting capabilities, SunDance has added the latest in custom die-cutting equipment to our printing and packaging plant in Orlando, Florida. Providing the next level of innovation for packaging clients, this newest die-cutter can create custom package shapes beyond common squares, rectangles, and circles to mimic product contents, celebrate special holidays, or create marketing themes.
How Die-Cutters Create Custom Package Shapes
In much the same way that cookie-cutters stamp shapes into cookie dough, die-cutters stamp shapes into printed packaging. For printed material, they can remove sections to create windows or portholes, round-off square corners, and even create the elaborate look of lace or twining leaves. For packaging, uses of the new custom die-cutter are virtually limitless.
Consider the effect of packaging dog biscuits in a pouch shaped like a large dog bone. Your product would undoubtedly attract more attention than the traditional paper bag. How about candies in a heart-shaped mylar pouch? Or roasted nuts in a large kraft-paper peanut? Or take the concept in a slightly different direction, with packaging shaped like your logo, for example. Once you start considering the many uses of die-cutting in product packaging, the possibilities for creativity and customization offer amazing opportunities for unparalleled shelf appeal.
Combine your custom package shapes with another innovative packaging option in the form of mylar pouches or mylar bags. A creative step beyond paper, plastic, cellophane, and other packaging materials, mylar bags are an eye-catching innovation for product packaging.
Product Packaging That's Perfect for You
In the consumer packaged goods industry, being able to create custom package shapes can provide an important competitive edge for creative product marketers and package designers. Our state-of-the-art packaging plant continues to add capabilities to offer you an unprecedented portfolio of award-winning services, features, and options. For help choosing those most likely to rock your product niche, our skilled printing and packaging professionals are always available and happy to assist.