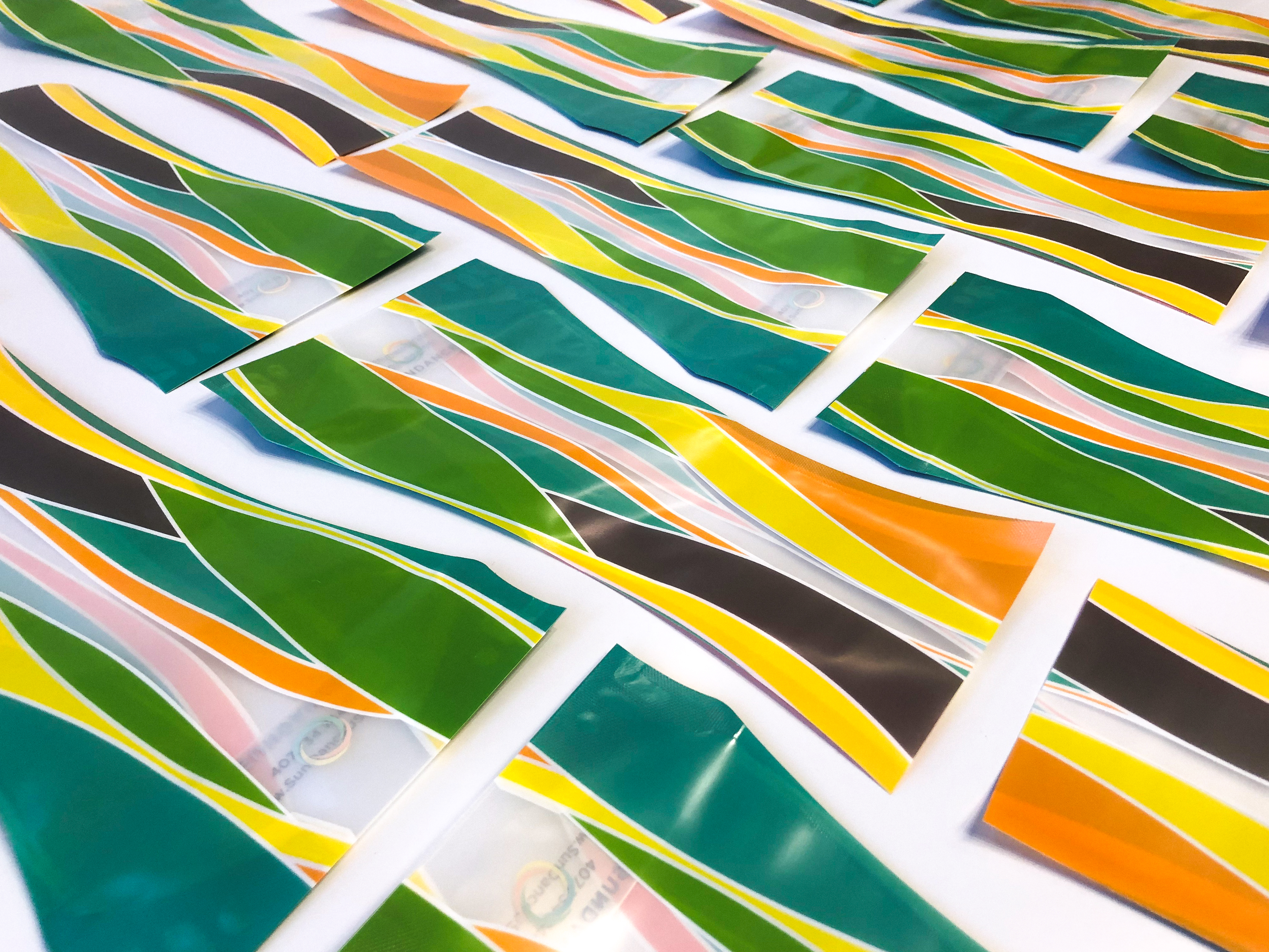 As many creative clients are already aware, shiny printed mylar pouches make for eye-catching product packaging. Mylar pouches capture consumer attention on store shelves and e-commerce websites. Mylar isn't just for balloons anymore, Dorothy!
Recently, SunDance enhanced our state-of-the-art printing and packaging plant with exciting new equipment for producing custom mylar pouches. This latest upgrade builds on our existing mylar pouch capabilities to offer clients many more options in designing unique mylar bags for their products.
Benefits of Mylar Pouches
Mylar begins as a clear material made from polyester resin and becomes silvery and opaque when laminated onto foil or other metallic coatings. Mylar has many useful features, including an insulating property that makes it perfect for packaging electronic products. Mylar bags are also popular for food, herbals, and supplements because they protect contents and help extend shelf life.
In addition, mylar pouches are known for strength and durability, which can be enhanced with a variety of zippers and seals, including child-resistant closures. And when you print these hard-working pouches with bright colors, rich images, and brand logos, you add a new dimension of eye appeal to ensure your product gets all the attention it deserves and more.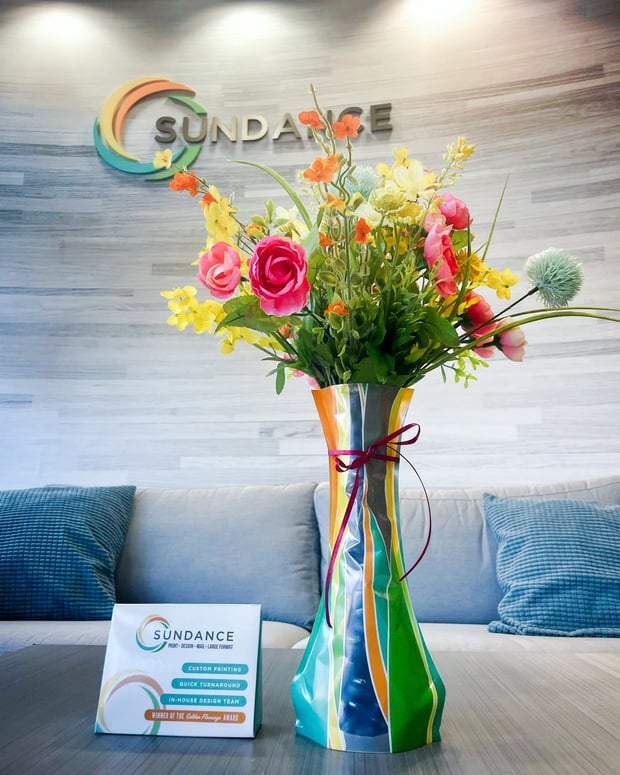 Custom Shapes Add Further Value
Adding even greater value to this innovative product packaging option, custom mylar pouches are able to take full advantage of our newest custom die-cutting capabilities. Without missing a beat in the production process, printed mylar material can be die-cut in a wide variety of unique shapes with distinct consumer appeal.
As product marketers and package designers collaborate to create effective packaging that sells more products, the clever use of custom mylar pouches can move you to the finish line well ahead of your competition.
Versatile Materials for Every Product
SunDance uses state-of-the-art pouch packaging equipment that accommodates recycle-ready polyethylene, laminated films, biofilms, paper-like films, and foils to provide an exciting choice of packaging materials, including mylar pouches. This versatility, combined with our formidable packaging expertise and decades of printing experience, gives you the power to create brilliant product packaging with proven customer appeal. Custom mylar pouches are just one brick in the yellow brick road.