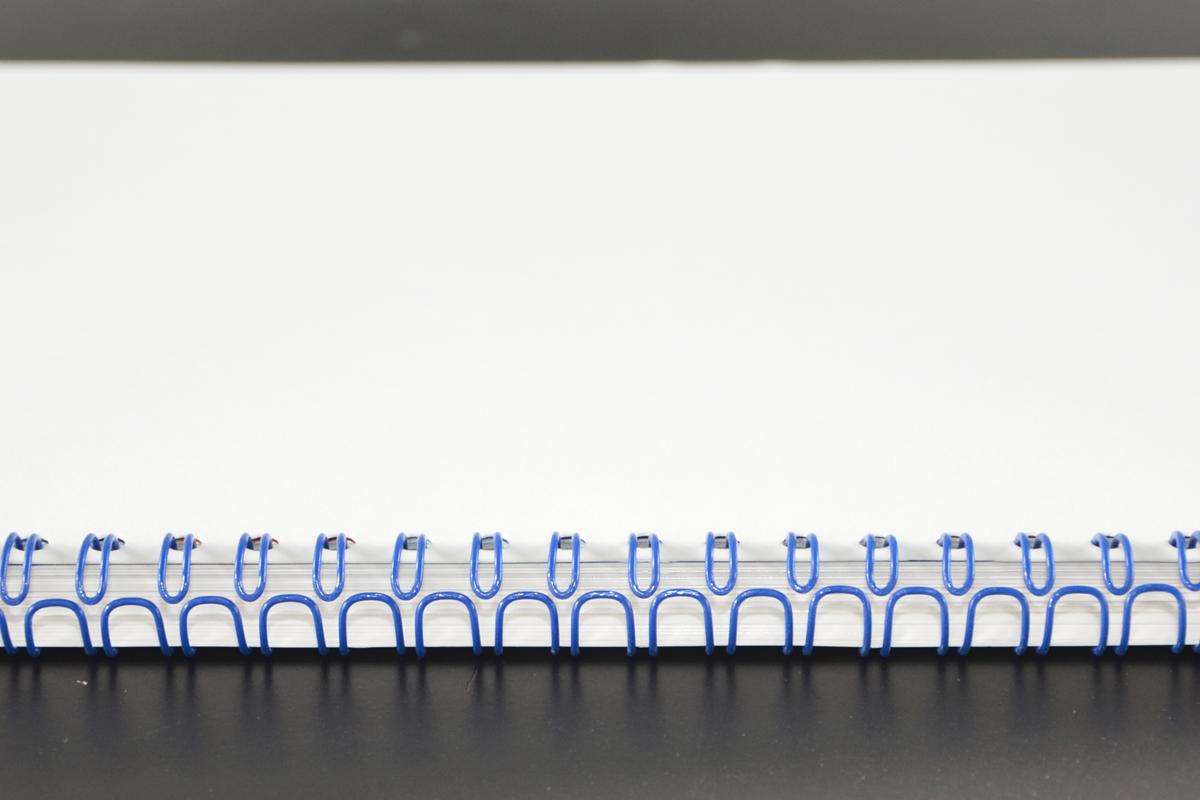 SunDance is proud to add yet another bindery option to the mix with our new Double Loop Wiro Bindery Machine. Double Loop Wiro is a bindery process that creates a spine very similar to spiral bound notebooks. The major difference with the Double Looped system there are two wires going through the hole in the paper vs. only one wire in spiral bound notebooks. This makes the pages much more secure, the presentation much more professional and enhances the inherent value of the piece at a reasonable price.
As well, Double Loop Wiro can be produced to allow individual sheets to be removed and replaced without being torn, making it extremely versatile for use in menus, room service and hotel books. We can even produce the laminated pages and make updates for you whenever you need them.
With our digital capabilities, try a Double Wiro mockup of your next project to see if it might be the right fit for you. Pair that with our award winning bindery options for the perfect book, notebook, presentation folder or completely custom application. Getting it right takes experimentation and at SunDance we know from experience.