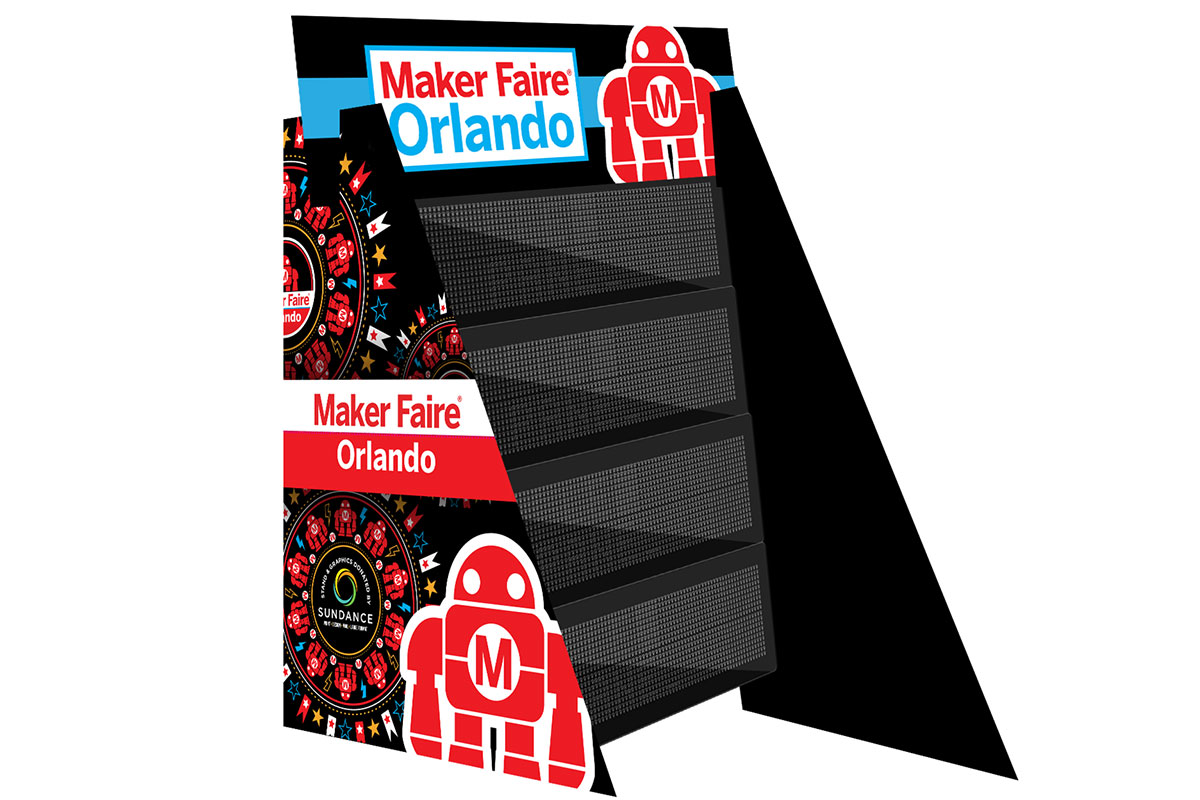 For this year's Maker Faire, their creative team reached out to SunDance to create a series of custom signs for the two day event. SunDance has been a sponsor of Maker Faire for a number of years, creating signage, printed items and badges for the events.
While there were a large number of traditional large format printed signs, in true Maker fashion, they threw us a curveball. They wanted to create a series of signs that include digital readouts to allow the event to change the sign copy during the event.
Our design team got to work creating a one of a kind masterpiece that incorportated all of the design requirements. After a few revisions, everyone was happy with the design and our production team started creating the sign structure from scratch.
If you're out at the Maker Faire Orlando and see our work, post a picture and tag us along with #orlmakerfaire.