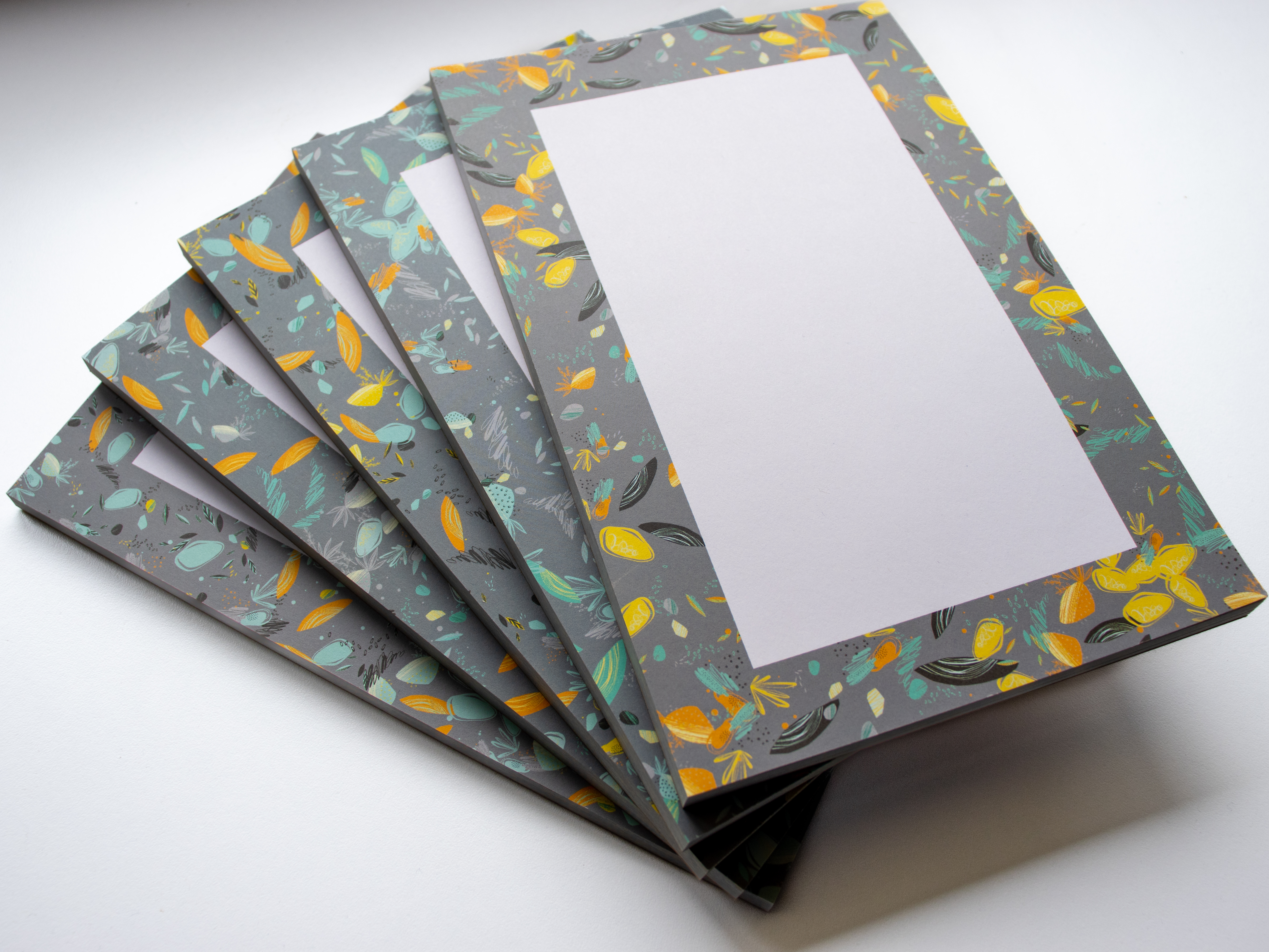 Spring has sprung, so it's time to do some spring cleaning on your marketing campaigns!
If you're looking for a way to increase engagement and response rates for your marketing campaigns this spring, then variable data printing (VDP) may be the solution you are searching for. With VDP, you can customize your marketing materials with unique messages, images, and other content that speaks directly to your target audience. With our HP Indigo Digital Presses combined with our expansive equipment list, SunDance can offer you high-quality, cost-effective VDP solutions that will make an impact.
What is Variable Data Printing?
Variable data printing is a form of digital printing that allows you to personalize each piece of printed material with unique data or content. This data can include names, addresses, images, graphics, and other relevant information to the recipient. With VDP, each printed piece can be 100% unique and identifiable.
By using VDP, businesses can create marketing materials that feel more personal and relevant to their customers, leading to higher engagement and improved conversion rates.
HP Indigo Printers and VDP Capabilities
At SunDance, we use our HP Indigos to create high-quality, full-color VDP materials. The HP Indigo Digital Press is one of the most advanced digital printing solutions on the market today, offering unparalleled speed, accuracy, and quality. This technology can create personalized labels, packaging, mailers, brochures, and other materials with the highest-quality look and feel.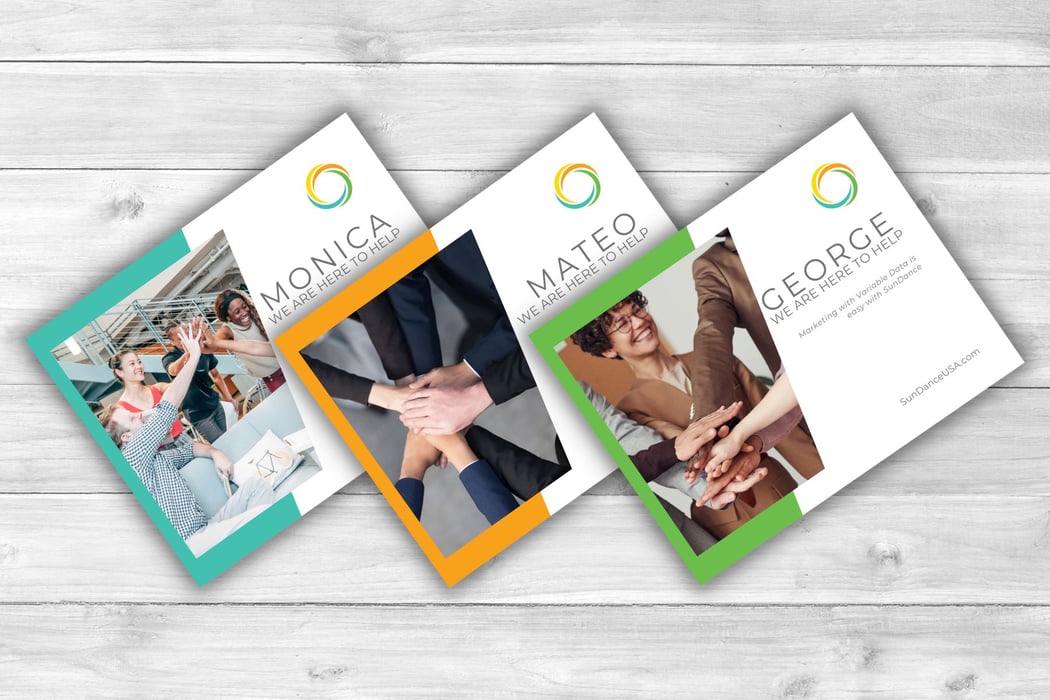 Variable Data Printing allows for customized, targeted marketing campaigns; for example, direct mailers with your prospects' names to grab their attention.
HP created a plug-in for Adobe Illustrator, and InDesign called HP SmartStream Designer. This program allows personalization with images, text, and designs for any project, providing truly custom marketing materials. The HP SmartStream Designer program features two tools to assist with creating variable data projects, HP Collage and HP Mosaic. These tools allow designers to generate virtually unlimited variations of a seed pattern by using rotation, transposition, and scaling or by defining the essential components, or seed elements, that will be part of each variation. Our team of experts at SunDance can walk you through the variety of options for printing variable data with our HP Indigos.
Benefits of Variable Data Printing
There are many benefits to using variable data printing for your marketing campaigns. One of the most significant advantages is the ability to create personalized marketing materials that speak directly to your customers. This can lead to higher engagement and improved response rates, leading to increased sales. By using a person's name, familiar imagery, or customized designs, your marketing is more likely to catch the attention of your targeted prospect. Additionally, VDP can help you save money by reducing waste and improving your targeting capabilities.
Applications of Variable Data Printing
One area where VDP has been particularly successful is in the wine and spirits industry. Brands can use VDP to create one-of-a-kind labels for their bottles, which can help them stand out in a crowded market. For example, a beverage brand might use VDP to create labels using a custom pattern where each label highlights a unique area of the design.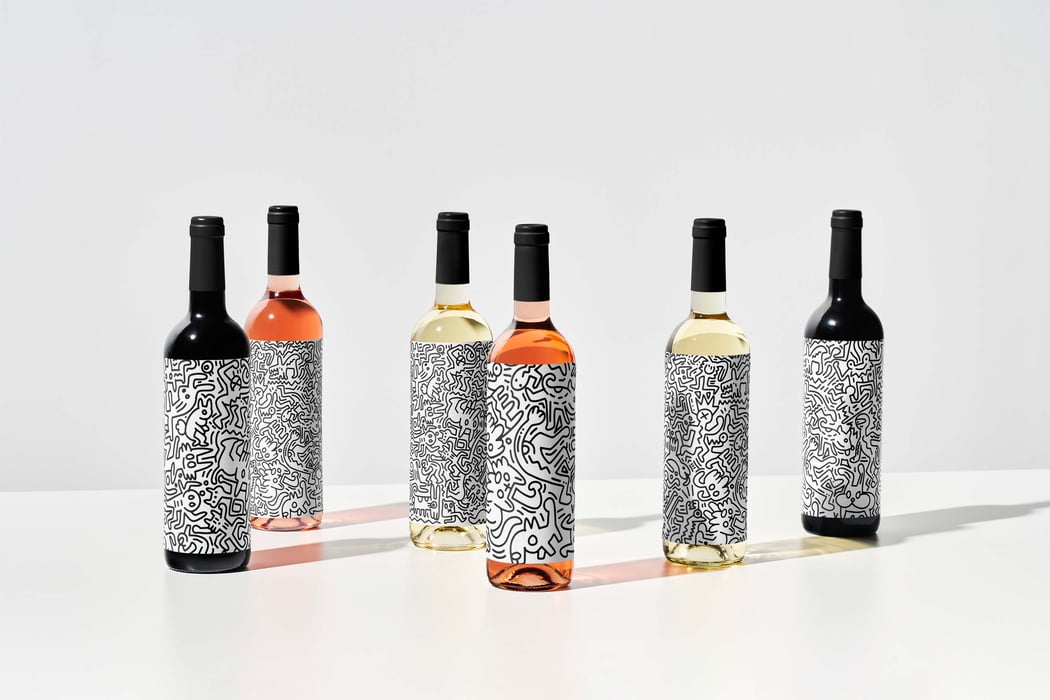 Using HP SmartStream Mosaic, digitally printed labels can be customized with limitless variations of a seed pattern.
Imagine strolling the isles of your local grocer and spotting a selection of bottles with art from one of your favorite artists. Each bottle is unique and highlights the artist's designs in different ways. You select a design you love the most, making you feel more connected to the product you purchase and elevating your connection to the brand. You take the product home and display it proudly on your shelf to show off the beautiful, unique design you selected.
By using VDP in this way, brands can create a more personalized experience for their customers. This can increase perceived value, boosting brand loyalty and repeat business.
How to Get Started with VDP
If you're interested in using variable data printing for your marketing campaigns, the first step is to work with a print shop that offers this service. At SunDance, we can assist you with data management, design, and printing to ensure that your VDP materials are of the highest quality. We can also provide you with advice and guidance on creating effective VDP campaigns that resonate with your target audience.
Create Your Next Variable Data Print Campaign with SunDance
Variable data printing is a powerful tool for businesses looking to improve their marketing campaigns. With our HP Indigos' VDP capabilities, we can help you create personalized marketing materials that will make an impact. Whether you're looking to create labels for wine bottles or postcards for a direct mail campaign, we can help you achieve your marketing goals with VDP.