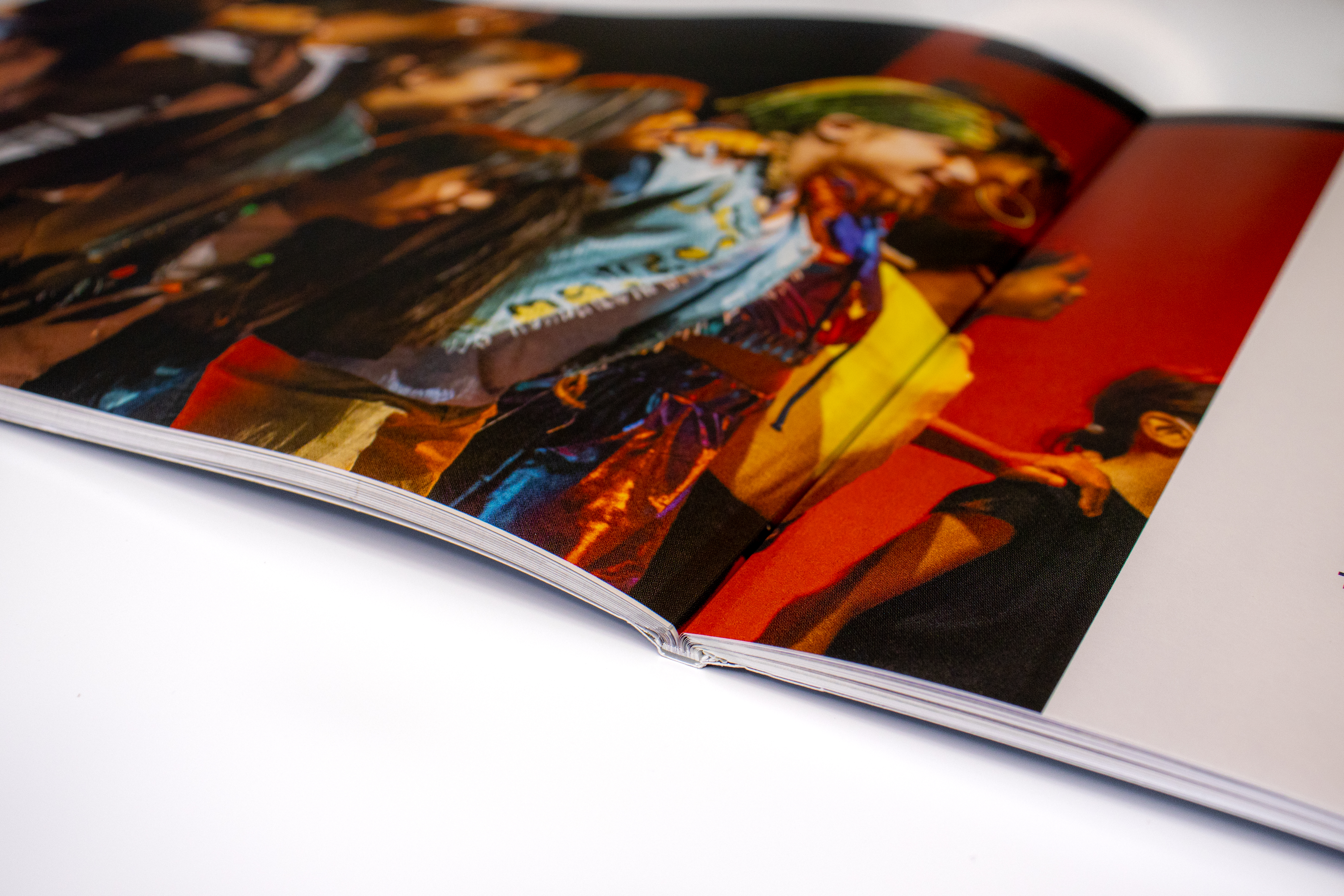 While we have always offered high-quality printed books and a variety of book-binding options, we are happy to announce we have added lay-flat books featuring FlexBind sheets to the mix. The unique construction allows for pages to lie flat without affecting the overall integrity of the book. This is an excellent option for professional-looking books that will stand up to heavy use and last throughout multiple generations.
Whether you are looking for softcover or casebound, SunDance can help you create a lay-flat book that is sure to impress!

What's Different About a FlexBind Lay-Flat Book?
Most books lose viewable page real estate as the interior pages curl into the spine. A seasoned designer will take care not to place important information like images or copy in this area, referred to as the "gutter." With traditional binding methods, planning for the gutter means valuable space on the page must be left clear, and designs may have to be modified or adjusted to accommodate. A lay-flat binding method eliminates these problems by allowing the book to open completely flat, presenting an uninterrupted view from page to page. This binding option is especially impressive for books with imagery or text crossovers.
Examples of short-run books that would benefit from lay-flat binding:
Business Reports: Lay-flat books are an excellent option for business reports as they allow an uninterrupted view of charts, graphs, and other essential data. The seamless design also makes it easier to present information without having to worry about the book closing.
Cookbooks: Lay-flat books are ideal for cookbooks as they allow the book to lay flat on the counter, freeing up the cook's hands. This feature makes it easier to follow recipes without the hassle of keeping the book page open.
Coffee Table Art Books: Lay-flat books are an excellent option for art books as they allow an uninterrupted view of the artwork. The seamless design also eliminates the need to crop images or adjust layouts to accommodate the gutter.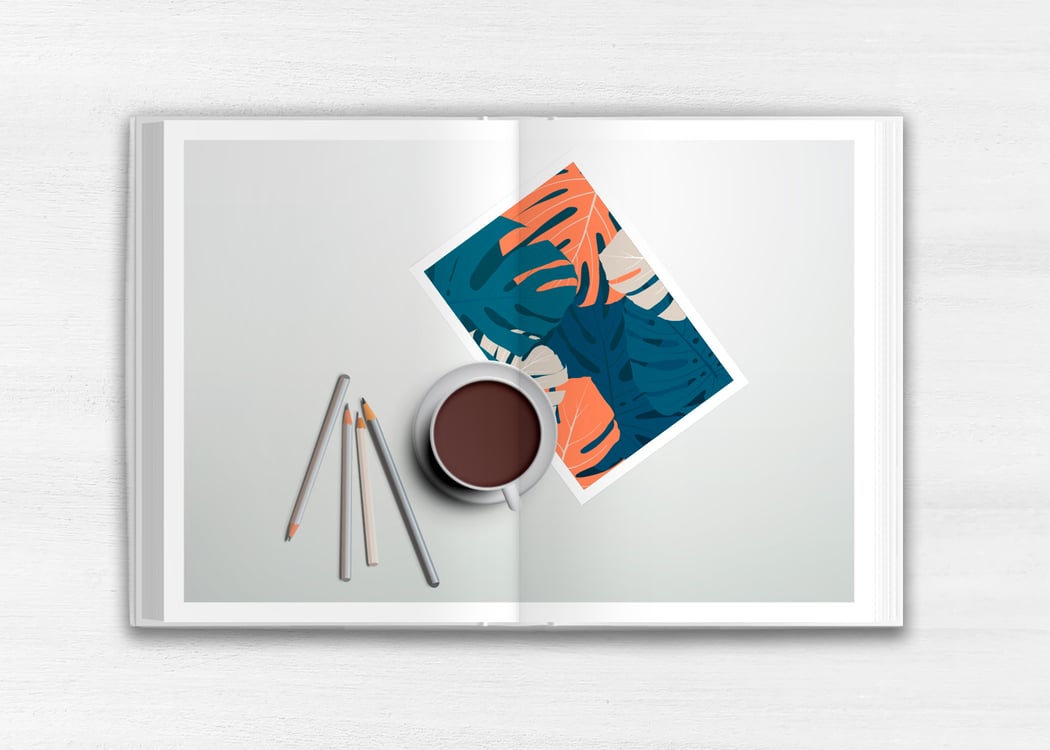 FlexBind Lay-Flat Sheets
While there are several options for creating a lay-flat book, we've partnered with FlexBind to offer their sheets when creating our lay-flat books. FlexBind sheets incorporate a reinforced and laminated hinge into their printable sheet material, eliminating the thickness found in traditional lay-flat bindings. FlexBind integrated hinges also accept ink, so you can print right over the hinge's leading edge, allowing a seamless transition from one page to the next. Under exhaustive testing, the FlexBind hinge outperformed traditional bindery hinge materials on stress tug and pull tests. Combine those results with archivally stable paper and film materials, and your FlexBind book will last for generations.
Expert Design Tips for Lay-Flat Books
When designing a lay-flat book, an area of the page design must be addressed due to the side adhesive used to bind the book. The adhesive requires 1/4" of the area that must be non-hinged. Because of this, we suggest at least 3/8" bleed added to the spine of every page. The bleed will be an area that is not to be used in the crossover or for actual information, as it will not be visible. It should be a continual image inside of any crossover or color from the page. We also recommend that an end sheet be used for the first and last sheet; it is not required, just recommended.
Get Started on Your Next Lay-Flat Book Project
With a variety of paper options and different finishes to choose from, there is a weight and finish to suit just about any book requirement. We're pleased to add the Flex-Bind lay flat book binding option to our list of bindery techniques at SunDance.