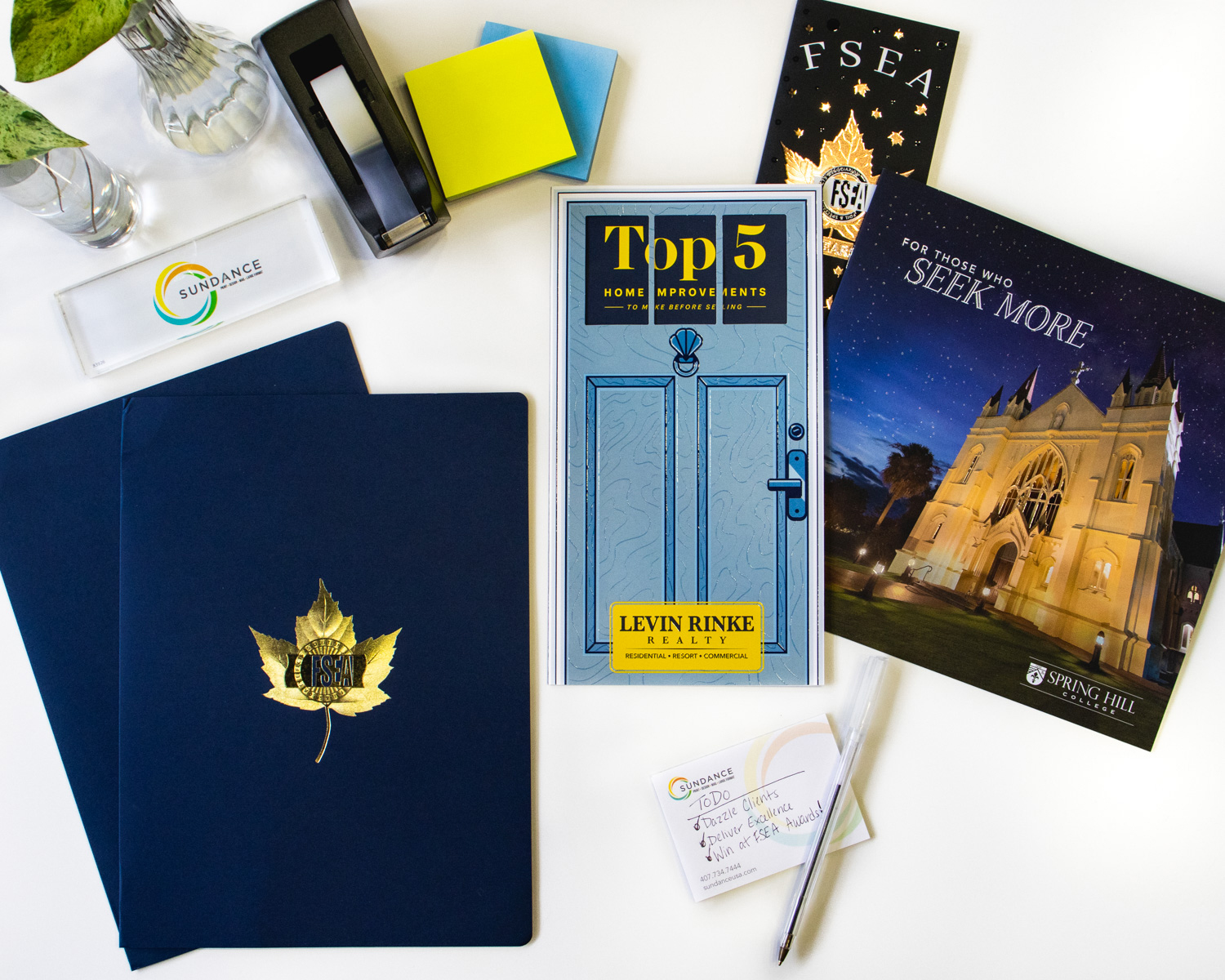 Continuing our tradition of excellence in the printing and embellishing fields, SunDance was recently honored with two Silver Leaf Awards at the 30th Annual FSEA Gold Leaf Awards Competition.
Held every June, the Gold Leaf Awards is an international competition celebrating the best in specialty print embellishments, finishing, and binding techniques, hosted by the Foil and Specialty Effects Association. This year's awards were of special importance, as it was the 30th year the celebration was hosted.
SunDance is pleased to add to our collection of gold, silver, and bronze awards from FSEA. Take a look at this year's award-winning entries below or check out our past award winners here.