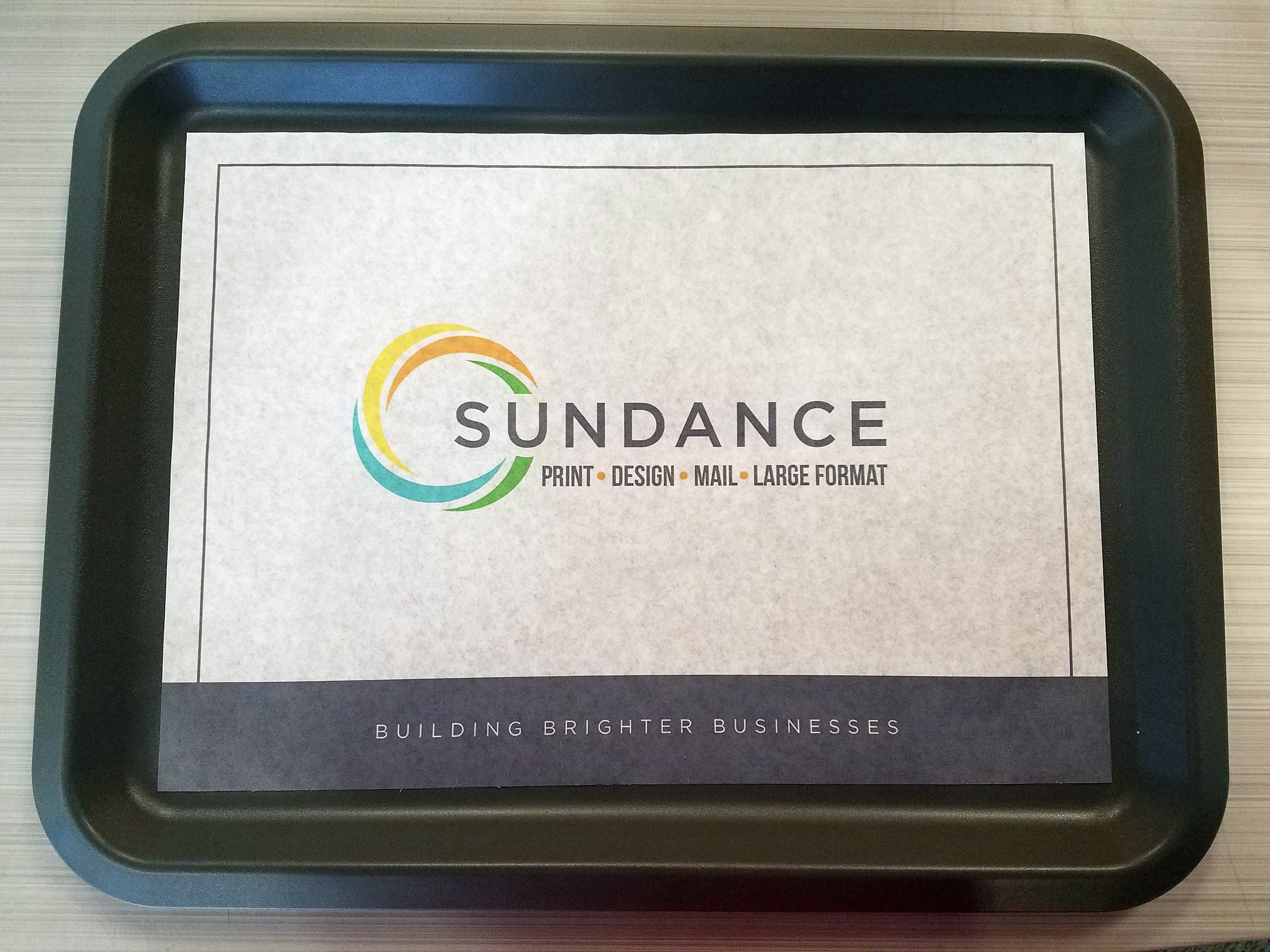 SunDance has been leading the way in the FDA or Food Safe Printing revolution, rising to the occasion for customers from large chains and restaurants all the way down to caterers and wedding parties. While we've created some incredibly unique pieces like the edible cookbook for Stouffer, more often we've saved the day with less inspired pieces that simply needed to be there.
Last year, we began to regularly stock our popular food safe lightweight boxboard because we were ordering it so often for customer jobs. Keeping it in stock has allowed us to turn around some exciting projects in record time.
We're happy to announce the same for our 50# food safe paper, typically used for tray liners at your favorite fast food dinning establishments. After so many tray liner orders, we have decided to add it to our regularly stocked line of food safe papers so that it's available whenever necessary.
While we order specific paper for most jobs, stocking paper as part of our regular inventory allows us to have it on hand for short runs or even to prototype samples that require a fast turnaround.
Contact us today and to discuss your next FDA food safe printing project. 407.734.7444