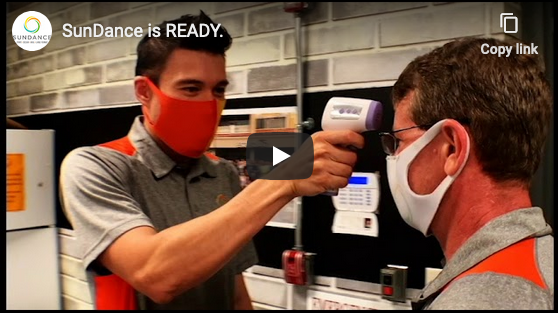 SunDance has always figured out how to get the job done no matter what the challenge.
Today is no different, we are conquering new safety concerns and building in new practices to deliver your projects as safe as possible.
Synonymous with our unwavering dedication to superior customer service, it is our commitment to provide our clients with purchasing confidence.
Beyond mandatory gloves and masks, we require temperature checks upon entering the building and have even added clear barriers wherever possible to keep your jobs free of any possible contamination.
We also added a new line of personal protection products, such as face masks and shields, and social distancing floor graphics. In addition, we are now stocking a variety of antimicrobial laminates in preparation for the challenges ahead.
SunDance is ready, what's your next challenge?