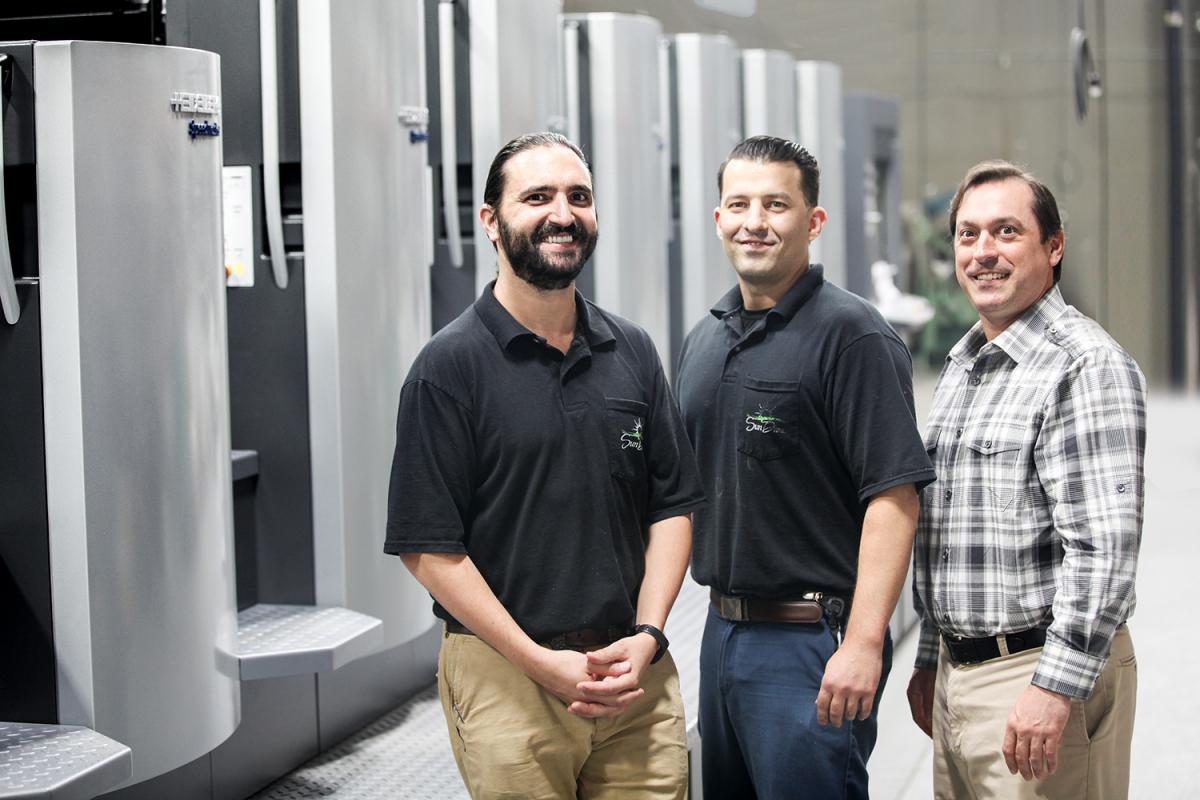 When SunDance Marketing Solutions, Orlando, Fla. placed an order for Heidelberg's new and improved Speedmaster CD 102 with X-Package last fall, the company anticipated the arrival of the new press with a very specific set of expectations.
At the time, Director of Operations JohnHenry Ruggieri said, the company looked forward to achieving an extremely favorable price-to-performance ratio, based on the CD 102's ability to handle substrates from 50-lb. stock to 24-pt. board, press-side color management via Prinect Image Control, as well as to highly automated press components, such as Heidelberg's Preset Plus Delivery. Overall, SunDance expected to get more work done in less time, at a consistently high level of quality.
"We now are able to pass on the price savings from which we benefit to our clients in the form of fewer makeready sheets, less time on press for each job, as well as faster press and quality checks." The eco-friendly, energy-efficient CD 102 also fits right in with SunDance's sustainability policy and commitment to green production, extending its benefits beyond the company and its clients.