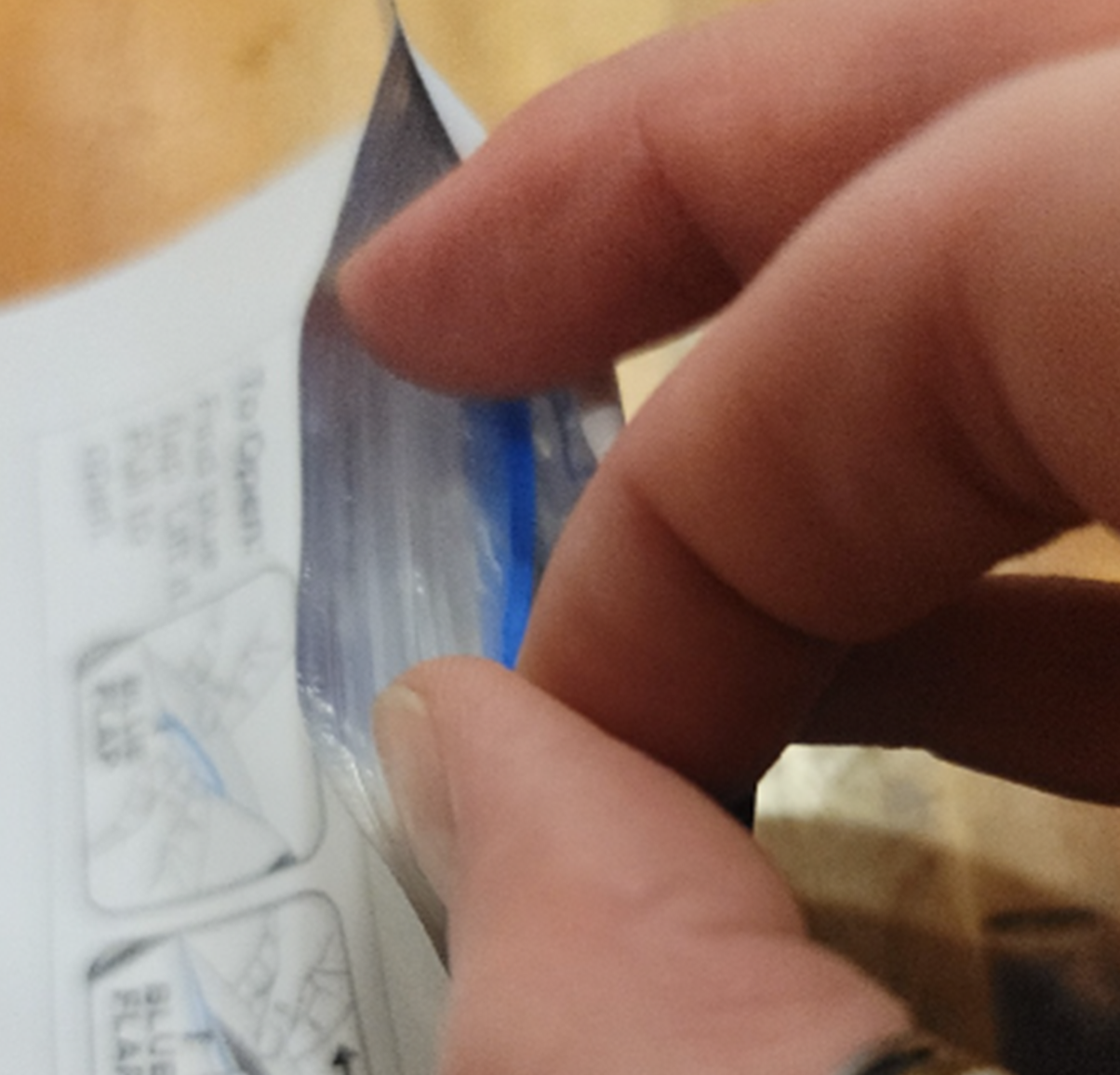 SunDance is a leading producer of printed packaging in the Southeastern U.S., including flexible packaging and child-resistant packaging. Recently, our flexible 4 x 6 stand-up pouch was officially certified as child-resistant by an independent testing facility, meaning that it meets the requirements of the Poison Prevention Packaging Act, (PPPA), as mandated in the Code of Federal Regulations (CFR) Title 16, Part 1700.20.
Our Most Versatile Pouch is Also Child-Resistant
We're proud of our excellent record in producing PPPA-compliant packaging. Our newest certified stand-up pouch is extremely versatile and can be used for a wide range of applications. This certified child-resistant stand-up pouch combines child safety with product marketing in a powerful message for your brand.
Following are four key features of this versatile pouch.
Popular Size.

At 4 inches wide by 6 inches high, this pouch is popular for use in many applications. The pouch bottom can expand to a 2-inch width when contents are inserted. This feature enables it to stand upright on a shelf or in a carton, thereby conserving storage and shipping space and ensuring your logo is always visible.

Sturdy, Food-Grade Material.

The flexible pouch

is constructed of metalized 4.28 millimeter film, which offers strong and sturdy performance to protect a wide range of products. It's also food-grade, suitable for nutritional supplements, pharmaceuticals, CBD edibles, pet treats, and more. In fact, the uses of this versatile pouch are limited only by your imagination.

Resealable Closure.

Pouch contents are secured by a special child-resistant zipper

that has been officially certified along with the pouch. The press-to-close zipper enables the pouch to be opened and sealed repeatedly as contents are consumed over time. Integrated into the closure is a

visible blue line that helps adult and senior users to open the sealed pouch quickly and easily. This closure is the secret sauce—and an important part of what makes the pouch certified PPPA-compliant!

Quality Printing.

The pouch accepts the highest standards of print quality and resolution, and can be imprinted with images of the product, brand logos, instructions for use, ingredients, and other information or imagery. You can be proud to take your product to market in this flexible, certified PPPA-compliant stand-up pouch.
Put This Pouch to Work for Your Next Product
Clearly, there are many benefits to this versatile stand-up pouch. But there is another strategic advantage to using this particular pouch for your next product.
This pouch has already undergone laboratory testing and has been officially certified as meeting the PPPA requirements for child-resistant packaging, (CFR 16, Part 1700). As required, testing also ensured that adults and seniors can access package contents with reasonable effort in a reasonable amount of time.
In other words, the hardest work has been done.
Don't Reinvent the Wheel
By using this same certified child-resistant stand-up pouch, you can avoid going through the testing and certification process for a different pouch or package, which can add weeks or months to your production time.
As long as future pouches match the certified specifications, our General Certificate of Conformity applies and no further testing is required. Contact us at SunDance to learn how to design your pouch for CR lab certification.
Order as many of these child-resistant stand-up pouches as you need. We can produce them for you, print them to your specs, fill them with your product, and seal them. We can box them, and store or ship them, on demand or per your schedule. It doesn't get much easier.
SunDance is proud that our innovative work continues to earn top industry accolades, including the Golden Flamingo Award for Best Printer from the Florida Graphics Alliance.
Click here to learn more or schedule a tour of our state-of-the-art printing and packaging facility. Arrange your tour today!