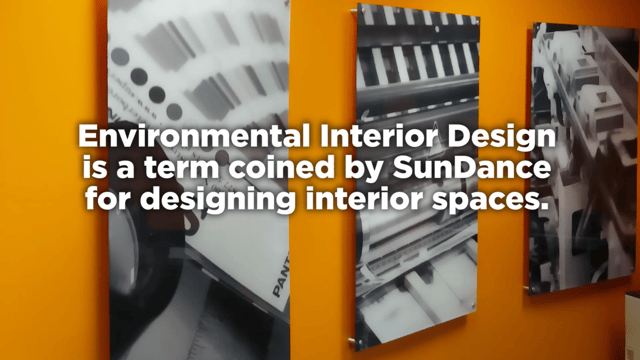 It's not easy coming up with an amazing design concept. Whether you're working on a new print campaign for an event or product launch, or you need to develop an interior design concept – where do you look for inspiration?

We recommend you take a look at current creative trends. Our design team considers what's in vogue culturally, socially, environmentally, and in digital technologies. They follow what's trending in design. Armed with this information, they'll brainstorm ways to elevate a client's project while maintaining brand integrity.

Here are a few examples of trends worth pondering:

What's hot in photographic trends used in graphic design? In Shutterstock's annual Creative Trends report, they single out halftones…yes, that throwback to yesteryear. This ties in to a current nostalgia trend. Halftones evoke newsprint, old-fashioned TVs, and pop art (think "Roy Lichtenstein"). White texture is another trend they cite. It could be as simple as a white-on-white pattern, adding a 3D feel to your printed piece.

Hologram technology, coupled with print, is also trending. This combination helps bring a powerful, interactive message to life. Have you seen the Porsche 911 video, used in magazine advertising, featuring a hologram? Mailed to a select list, this ad strengthened customer relationships using a creative technology that guaranteed a flood of WOM publicity for the car manufacturer.

Smart tags can also be used creatively in a print campaign. RFID technology, for example, has become popular for marketers. It's come a long way from its original purpose: tracking large items, particularly those shipped over long distances. Radio Frequency Identification tags can be embedded in paper. These tags store data, and when someone interacts with a tag, that data is "activated."

Imagine embedding an RFID tag in a package or other item on display in a store. When someone picks up the tagged product for a closer look, information about it is displayed right there, or even sent to the person's smartphone.

SunDance's designers also follow color trends closely. Perhaps the hottest one in 2017 is the Pantone color of the year. Print customers know Pantone as the manufacturer of the PMS ink color system, but Pantone is a world-renowned color expert. Each year they name a color that they deem to be the most significant. In 2017, it's Greenery (PMS 15-0343).

These and other creative trends can be leveraged in your own design projects to improve your customers' experience and introduce spectacular materials or environments.

So when you're stymied about how to create something memorable, lean on our design team. They'll offer insights and share ways to incorporate what's trending.

Let us help inspire your designs!