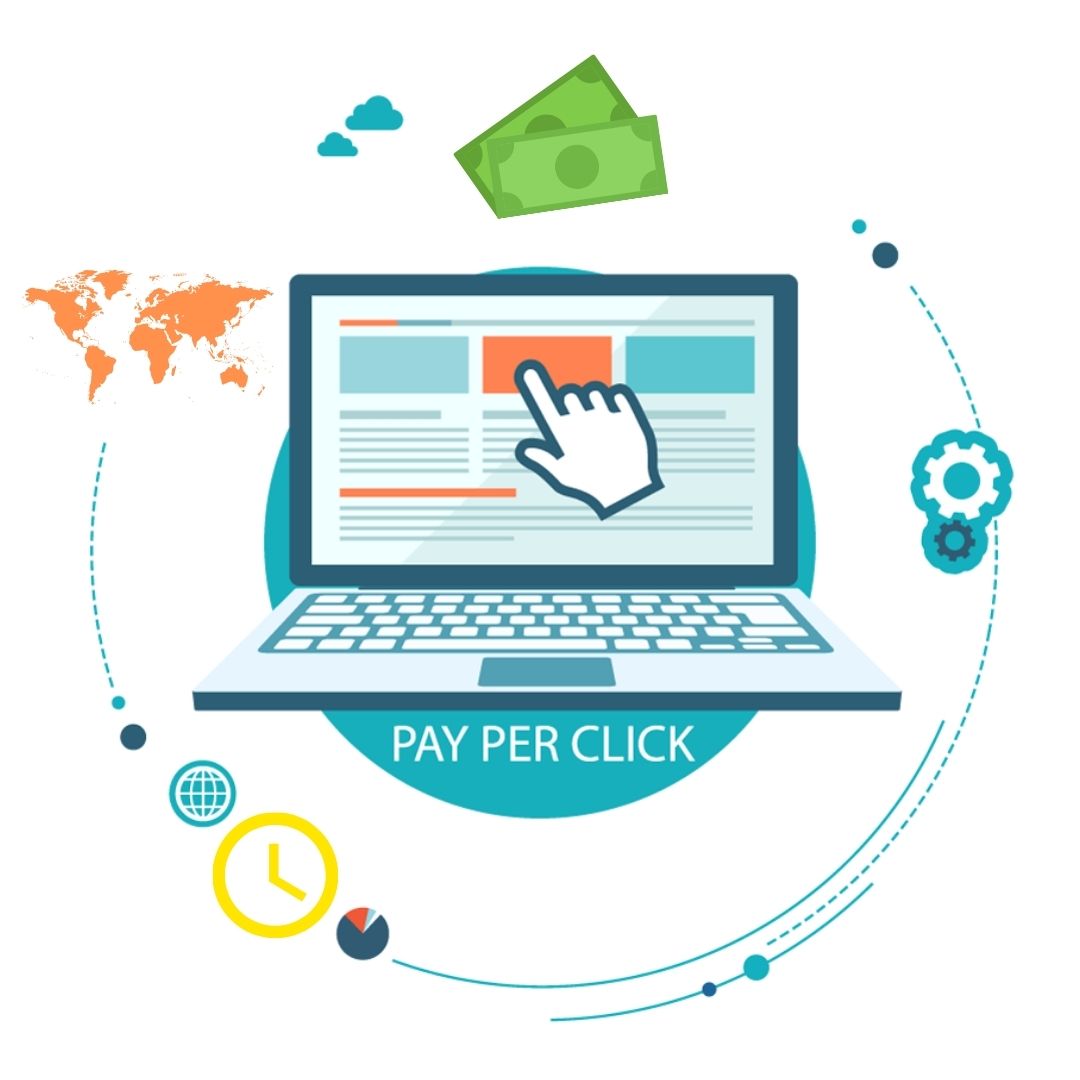 Pay Per Click (PPC) is an effective method for bringing immediate traffic to your website. Using PPC, we can deliver highly tailored and specific paid advertisements to your potential customer pool.
Working within your budget parameters, our team uses data-driven search tools, extensive keyword research, and buyer persona development to create targeted ads with excellent content to increase your website traffic and conversion rates.
How Does PPC Work?
PPC advertising aims to find your ideal customers and will place ads where they are most likely to be seen. You will only pay for advertisements customers click on, and the cost of each individual advertisement typically depends on how competitive the market and keywords are. It is our job to help determine which keywords are valuable to your business and which keywords are worth more or less money to bid on.
To determine the best keywords and terms to spend budget money on, our SunDance marketing team will research relevant keyword terms and target specific demographics to find your ideal customer. Once your PPC ads go live, we will continue to test, optimize and analyze your conversion rate results.
With PPC, we can see real-time results and immediately adjust and modify your advertisements to improve your cost-per-click and increase the number of website visitors and conversions.
Our PPC Services
To get the most out of your paid advertisements, there are two main areas of focus we use to increase your exposure. One is through Google Adwords, and the other is through social media platforms.
Google Ads Management
Google Ads are paid advertisements that provide instant results. With Google AdWords, you will pay for specific locations at the top search results on Google. Through these paid advertisements, your company can maximize exposure and target particular groups of customers. Google AdWord advertisements can be applied to search ads, shopping ads, video ads, or even display ads that seek and find your customers and bring them to your site.
Social Media Advertising
With so many people today using social media, it is a platform that can not be overlooked. Depending on your market, we can increase your business exposure by targeting social media platforms like Facebook, Pinterest, LinkedIn, Twitter, Instagram, and Tiktok. Each of these platforms has something to offer, and running advertisements on the right social media platform that fits your brand and product will increase your website traffic and conversion rate as well.
Why Trust SunDance for PPC Services?
At SunDance, we will deliver highly customized and precise paid advertisements to your potential customer pool. This highly measurable and intent-driven advertising tactic is one of the best ways to reach out to customers who are ready to convert. No matter if you have a budget of $1,000 or $100,000, our team puts every cent to work with highly targeted campaigns to get the highest ROI possible. When you hire our professional team of marketers, your budget won't be wasted, and your goals will be met.
Call us at 407-734-7444 or request a quote today to learn more about our PPC services!