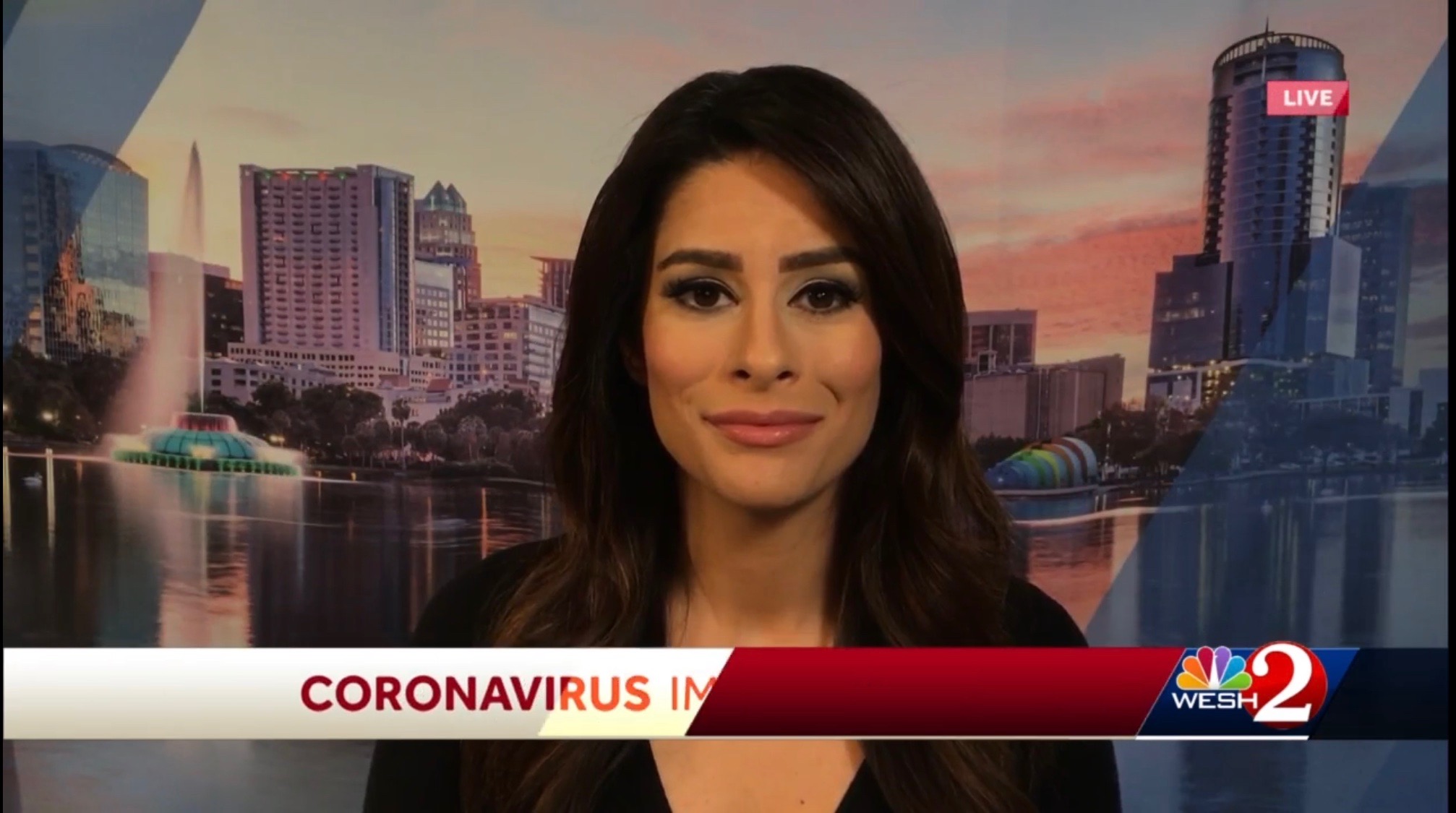 Backdrops are a cost-effective and effectual option for creating recognition and building value for a brand. Custom backdrops are a perfect and simple solution to give a professional look to video calls, events, photo booths, production studios, and more. SunDance now offers a wide variety of customizable backdrop options to fit all those needs and more!
Backdrop Functionalities & Benefits
Backdrops are, and can be, beneficial to any industry or situation. In the midst of the coronavirus pandemic, backdrops can be more beneficial than ever to promote and continue "normal" operations. The following are a few examples of its wide functionalities and capabilities:
Working Remote:

As thousands of employees shift to remote working, virtual communication can be a challenge as having a clean, clutter free background is key for a successful video call. No matter what size or type of work space you have at home, having a backdrop with your company's logo, is the perfect solution to having a clean and professional background at all times.
Production Studios:

Backdrops play a vital role in production and studio sets. Backdrops create appropriate settings for a scene. For example, SunDance recently produced custom backdrops for news anchors of WESH 2 News. These backdrops allowed the news anchors to work from home, keeping themselves safe, while not jeopardizing their professionalism. WESH 2 News is able to continue normal operations, maintaining their viewers informed with the latest news, thanks to at-home custom backdrops.
Graduation Photos:

Unfortunately, millions high school and university seniors will not be walking for graduation this year. Every senior looks forward to their official graduation photo with their school logo in the background. Graduation photos are life-long memories and serve as a presentation of the student's hard work. Having a custom backdrop with your school's logo and colors will allow students to have that picture to look back to for the rest of their life.
Backdrops have endless functionalities. No matter the function, a backdrop is an effective solution to emphasizing a message and create recognition for a brand or accomplishment- they create impactful branding by enhancing and emphasizing your brand and/or image.

Order Your Custom Backdrop Today
Our totally customizable backdrops are sure to leave positive impacts and lasting impressions! Our custom backdrops are durable, portable, and are sure to last many uses. Any size. Any color. Any design. Whatever you need to make the best backdrop possible, SunDance is here to help.
Contact us today or request a quote to order your custom backdrop!