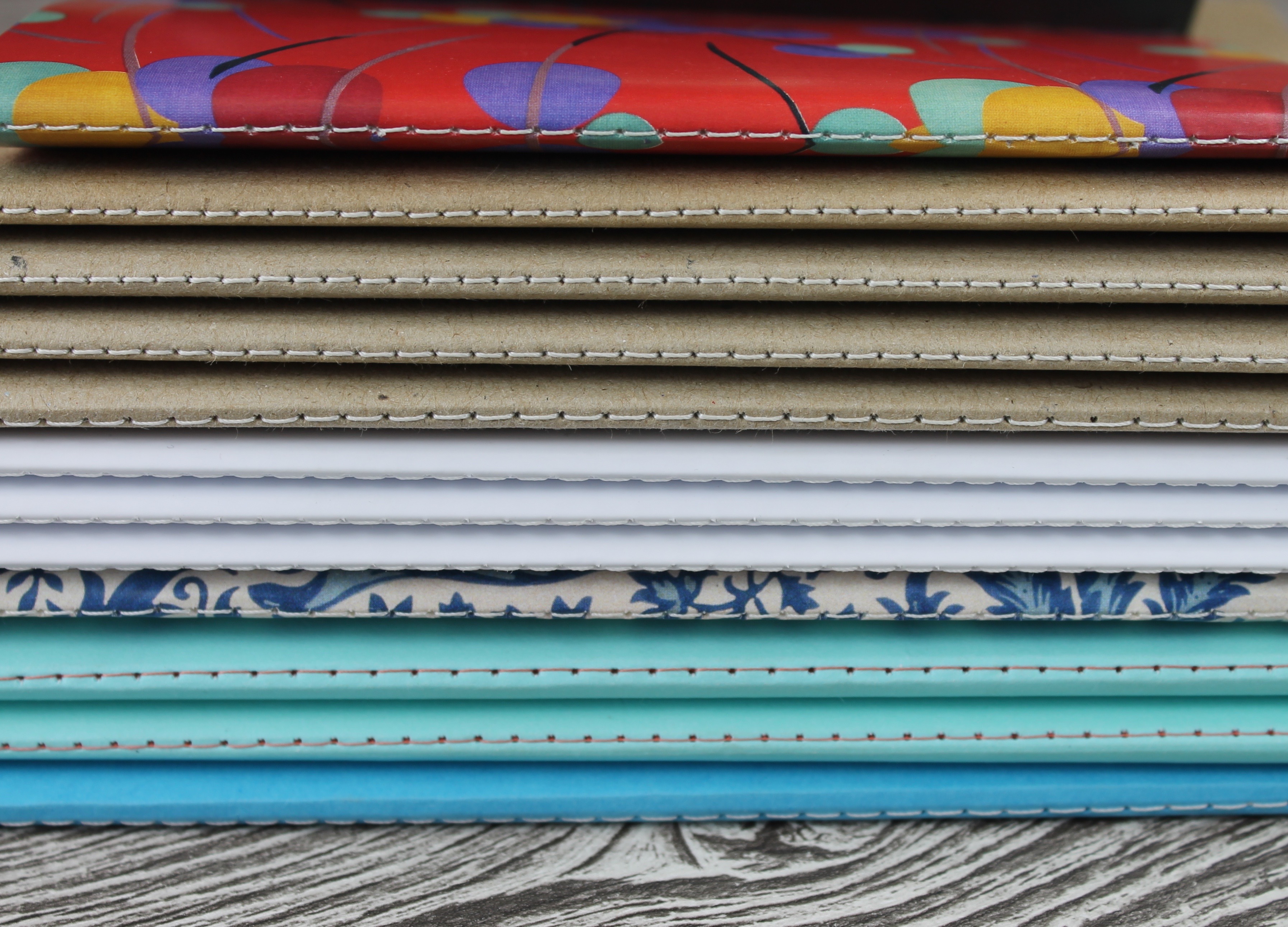 Singer sewn binding is a unique binding method for books, journals, notebooks, etc. that uses thread instead of adhesives or staples. More and more brands are turning to Singer sewn spines to add a special touch to their book products. However, not all book binderies can do this type of binding - but we can! See how this beautiful, alternative style of binding works and how a Singer sewn spine can set your book product apart from the crowd.
What is a Singer Sewn Spine?
Also known as 'thread stitched binding,' Singer sewn binding is a method of bookbinding that uses an industrial sewing machine to stitch the book cover and pages together. It's done by passing the cover and book block (i.e. the collection of pages) together through the sewing machine so that there is a visible and continuous line of sewing along the spine. Available in different thread colors, the single line of cotton can be stitched down the spine of folded pages or next to the spine with collated pages.
4 Advantages of Sewn Bookbinding
One of the most appealing aspects of this type of bookbinding is that it has a hand-bound like quality since it doesn't use adhesives or staples. From both a practical and stylistic standpoint, Singer sewn binding offers several advantages such as:
Books can open flat all the time

Pages are securely bound together

Various thread colors are available

Different looks can be achieved
Singer sewn binding is more customizable and eye-catching than other types of bookbinding since you can have the thread color match the book cover to blend in or contrast with the book cover to highlight the binding. Other design options available are leaving the stitches visible on the outside cover or hiding the stitches with a covering material like our custom covers. Furthermore, you can leave the threads hanging at either end for a more whimsical look or have them cut flush for a more polished look. With Singer sewn binding, you're free to design the book spine to best fit your aesthetic.
Singer Sewn Spines at SunDance
This simple, yet beautiful bookbinding method adds visual appeal to a variety of book products and complements many brand styles, from high-end to rustic. Not only does it give books a unique look, but you can also rest assured that the pages will stay securely bound. Contact SunDance today to see how we can enhance your book product with a Singer sewn spine!