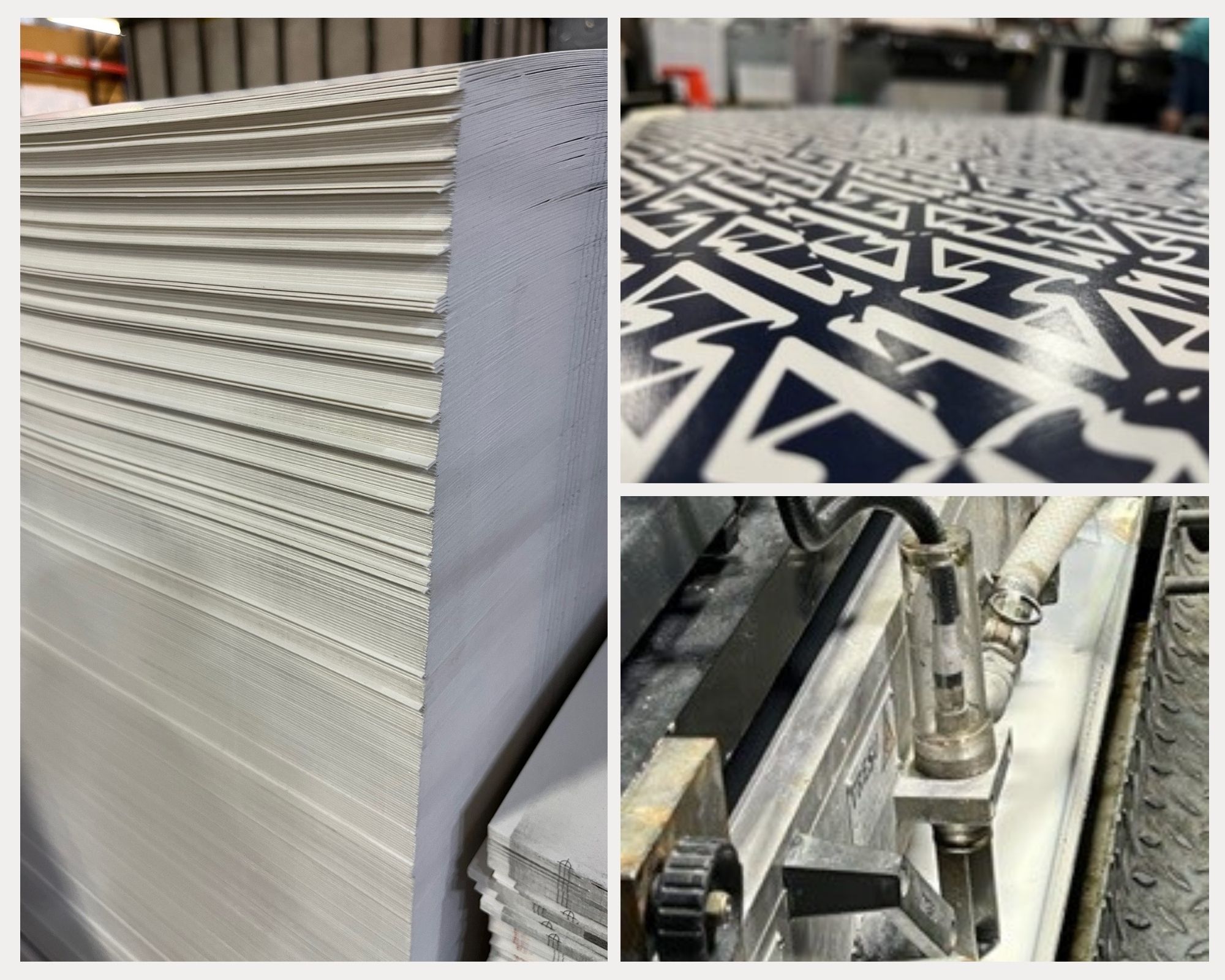 Aqueous coating offers a popular and eco-friendly option for your printed marketing materials with a choice of gloss or matte finishes and enhanced durability.
Your printed products tell a story every time someone sees or touches your marketing materials. The latest technologies and sustainable techniques from SunDance ensure that your printed materials will create the perfect impression. Every time.
One technique, in particular, is a popular component of our company-wide sustainability commitment. Known as aqueous coating, this technique offers an eco-friendly choice for your printed marketing materials such as brochures, annual report covers, direct mailers, catalogs, magazines, and calendars.
Aqueous Coating
Aqueous Coating is the most popular print coating in use today. One reason is that aqueous coating is shinier and smoother than Varnish. A second reason is that it is scratch-resistant and won't show fingerprints even when handled repeatedly.
A third reason for the popularity of aqueous coating is that it doesn't become yellowed over time, which can happen to varnish coatings. This makes it the ideal choice for print pieces that you want to last longer, or that feature large areas of white space. And if you're using metallic inks, the coating maintains their unique luster by protecting them from air exposure.
Aqueous coating is water-based, which makes it fast-drying and offers three green advantages. First, applying aqueous coating produces only minimal solid waste from the printing process. Second, cleaning the press after applying aqueous coating does not require toxic cleaning agents. In addition, aqueous-coated paper can be recycled easily and cleanly.
Aqueous coatings offer a choice of finished looks. For example, a matte finish tends to flatten colors, while creating minimal shine. In contrast, gloss finish produces a shinier look that is more intense and saturated. (If you desire a high-gloss appearance, UV coating is a better option.) For a balance between gloss and matte, satin finish is a good choice. Soft touch aqueous coating also strikes this balance, while producing a unique velvety feel.
Aqueous coating is applied as flood coverage rather than spot coverage. Flooding is the process of completely covering the face of a print piece. In contrast to flooding, spot varnishes or other spot coatings are used to make one (or several) specific areas of the piece stand out.
SunDance offers aqueous coating and other sustainable printing options that enable you to go greener while continuing to produce marketing materials that are impressive and rich-looking.
Our Sustainability Program
Aqueous coating is just one of many components of our company-wide sustainability initiative, which is one of five core values. This initiative resulted in SunDance being certified as the first Sustainable Green Printing Partnership (SGP) offset printer in Florida. SGP is the only whole-facility sustainability certification program for the graphic communications industry, and Sundance undergoes rigorous audits to maintain these high sustainability standards. In addition, we earned our Forest Stewardship Council® certification by meeting the Council's high standards for the paper supply chain. To promote environmental sustainability, certified raw materials flow from certified forests, to certified paper manufacturers, to certified commercial printers like SunDance.
We invite you to learn more about our numerous sustainability initiatives. Or contact us for a private tour of our state-of-the-art facility.