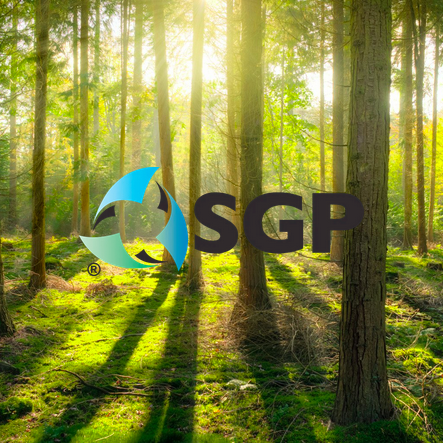 At SunDance, we care about the environment and are dedicated to being responsible stewards of our global ecosystem. We were the first Sustainable Green Printing Partnership (SGP) certified offset printer in Florida and we take pride in continuously implementing sustainable solutions for environmentally efficient manufacturing processes. SGP requires an annual continuous improvement project, our 2020 SGP Continuous Improvement Project (CIP) is associated with the film lamination process at our plant.
The company-wide project brainstorming phase started in late 2019. All CIP ideas are required to adapt to the SMART format- Specific, measurable, attainable, relevant, and time bound.
Specific: Inclusion of a focus, well defined action statement that includes the desired outcome.
Measurable: The ability to measure progress. How much; how many; and how will we know the goal is accomplished.
Attainable: In-house resources to meet the stated goal.
Relevant: Consideration of whether pursuing this project makes overall business sense to SunDance.
Time-Bound: Realistic goal set for completion. Generally needs to be completed within the year.
After several weeks of collaborative ideas and discussion, the 2020 CIP project was chosen. In March 2020 we replaced our old inefficient hot water heater and piping system feeding our two film lamination machines with a new heater and upgraded piping.
The replacement was considered because the two film lamination machines require hot water heat exchange in order to get the lamination rollers up to a specific operating temperature. After upgrading the old hot water heater and piping system, the roller heating process time significantly decreased from 2 hours, or more, to only about 15 minutes. Since a hot water exchange is used in the heating process, we are also now reducing our water usage when heating the rollers because the lamination rollers heat up faster. Additionally, we will realize a reduction in our AC usage as the old heating system created hot spots in the building which in turn needed additional AC to cool back down.
Throughout the year we will continue to take proactive measures to identify, analyze, and improve this new heating process. Our goal is to optimize and exceed SGP's standards of quality. We take pride in incorporating new sustainable manufacturing processes that improve quality, productivity, and efficiency.
We cannot wait to share with you the end-of-the-year results of our 2020 SGP Continuous Improvement Project!