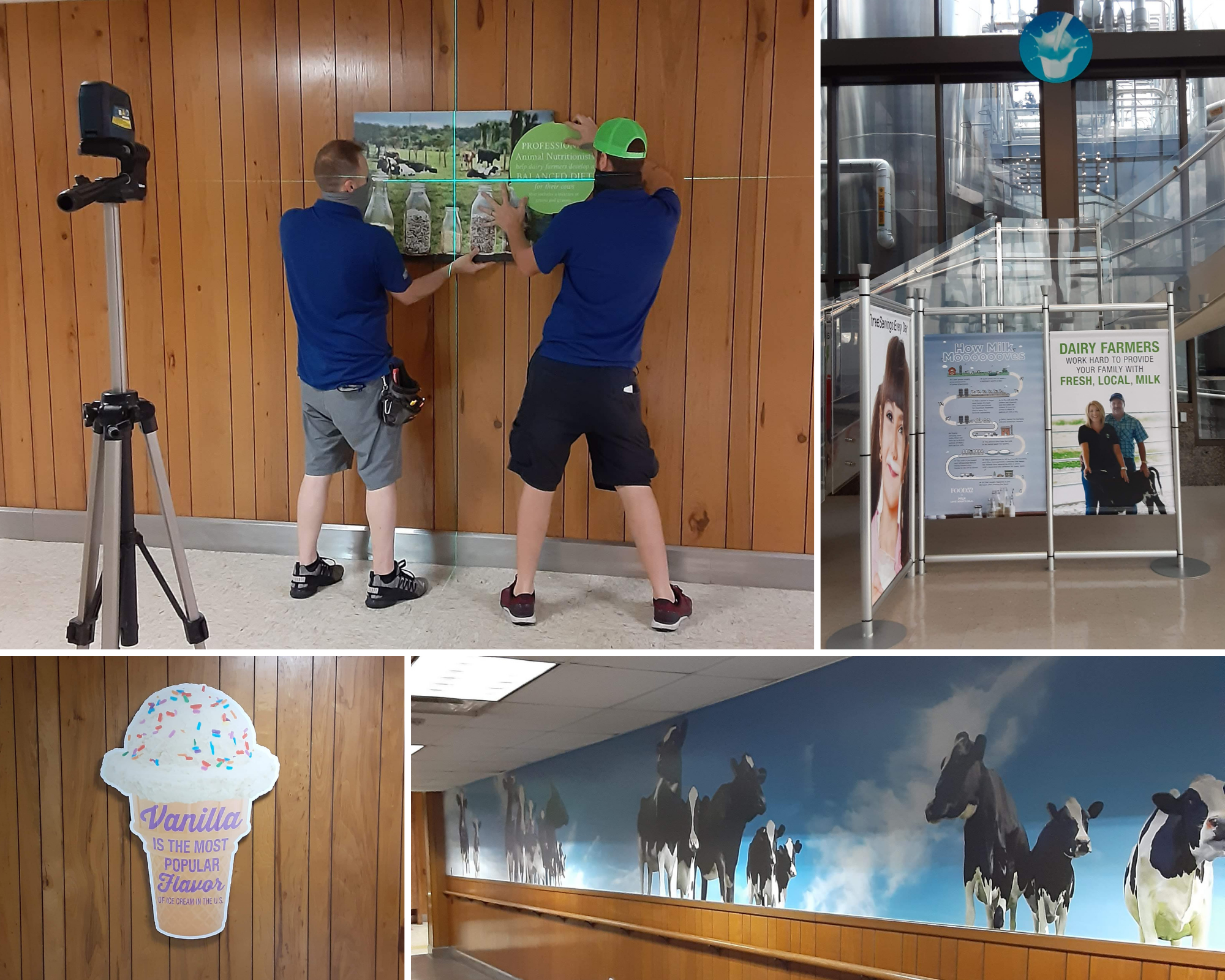 SunDance is a multi-channel print and marketing company that continually defies expectations, from steadily growing during economic downturns to making the seemingly impossible happen for customers. There are the usual reasons behind its success like investments in equipment, technology, marketing efforts, and efficiency. However, what truly sets the company apart is its mantra, "Find a way to say 'yes'."
Learn more about the company's past, present, and future to see why the SunDance team has an unwavering commitment to "yes."
Company History
In 2006, right before the Great Recession hit, John Ruggieri and his son JohnHenry bought a fine art publisher and art licensor called SunDance Graphics in Orlando, Florida. The economic uncertainty of the time didn't deter them from making it work. Instead, they poured their energy into filling up the capacity on their single in-house press by offering commercial printing services for the numerous theme parks in the area.
Their ability to pivot their business and meet customers' needs led to substantial growth. Soon, the Ruggieris formed a separate company, SunDance, and brought in an additional partner with extensive print sales experience. They also purchased a new sheetfed press and expanded the production team to drive more growth.
Fast Forward to Today
Those investments paid off, allowing SunDance to expand its services to include design, branding, digital and offset printing, finishing, direct mail marketing - just to name a few. SunDance now operates in one centralized Orlando location out of a 43,500 sq.ft. facility. It has over 70 employees across multiple departments such as sales, pre-press, production, shipping, and more.
Equipment and Services
SunDance's core offerings are wide-format printing, design, labels, packaging, and full finishing including hardcover, books, boxes, etc. About 20% of its business comes from wide-format printing which is growing. SunDance is also seeing a significant increase in the floor graphics market. In its facility, you can find state-of-the-art equipment like an HP Latex 3000, HP FB700, and a Zund cutting system with fully integrated Onyx workflow.
Sustainability
Along with innovation, SunDance is committed to various sustainability initiatives. It was the first Sustainable Green Partnership (SGP) certified offset printer in Florida and has certifications from the Sustainable Forestry Initiative (SFI) and Forest Stewardship Council (FSC). In 2018, SunDance received a Certificate of Sustainability from Applied Materials Trading for its recycling efforts. Since the beginning, environmental stewardship has been a core company value.
"Find a Way to Say Yes"
SunDance's mantra could easily get a business into trouble if it didn't deliver on promises. That's why the company doesn't just say "yes" without a plan, which they're able to accomplish through creativity, risk taking, and determination to get the job done. "Our employees are encouraged to explore solutions and take chances. When we think outside of the box, we're able to solve problems for our customers and company," said President JohnHenry Ruggieri.
Collaboration is Key
For SunDance, creative collaboration is essential for achieving successful results and building lasting customer relationships. The company has helped customers make the seemingly impossible a reality whether it's printing a book on edible material or working around technical challenges.
Even internally this can be seen. For example, SunDance's press team discovered a way to turn solvent waste from offset presses into distilled, recyclable water and solvent, which greatly reduced waste. Through collaboration, new solutions are born and customer relationships are strengthened since both sides are working together to achieve a mutual goal.
Florida Dairy Farmers Project
When SunDance was approached by the Florida Dairy Farmers, a prominent industry organization, in early 2019 with a project that scared off other printers, the company was ready to rise to the challenge. According to SunDance Account Manager Scott Ludwig, "This was such a hard job, even the client's internal wide-format printer didn't want to do it."
The Challenge
The Florida Dairy Farmers was gifting one of its members, a popular supermarket chain, something special for its dairy plant. The supermarket chain's dairy plant in Lakeland, Florida get a lot of school field trips and inside the facility, there's a long hallway ramp where kids can see through the windows into the processing plant.
However, the verbal tour made it hard for the kids to pay attention. To make the tour more engaging and interesting for school children, the client came up with the idea to add eye-catching educational graphics onto the walls. While exciting in theory, the space posed a technical challenge due to the hallway's 75 ft. length and the ramp's 5-degree pitch.
Solution and Outcome
It took over a year of planning and close collaboration between the client's designer and SunDance's pre-press and production teams. Once planning and prepping files were complete, it took 10 working days for print. The 36" x 36" wall signs were printed on vinyl film and matte overlamination with 6 color process inks and trimmed to size on a Zund digital cutter.
In March 2020, two SunDance employees installed the wall signs using special tools, like a tripod laser level, to ensure the utmost precision. The finished results went above and beyond the client's expectation. "It was one of the most challenging projects in my career, but our great support team made it possible and the client very happy," noted Ludwig.
The Future is Sunny
SunDance is never one to rest on its laurels, as evidenced by its awards year after year. The multi-channel print and marketing company is always looking towards the horizon for new challenges that will push its capabilities to surprise and delight customers. While equipment is important for any commercial printer, SunDance fuels its growth by creating innovative solutions and building close partnerships.
Thank you, Digital Output Magazine for featuring us in their November issue! http://www.digitaloutput.net/say-yes-to-success
Have more questions or want to learn? Call us at 407-734-7444 or request a quote today.