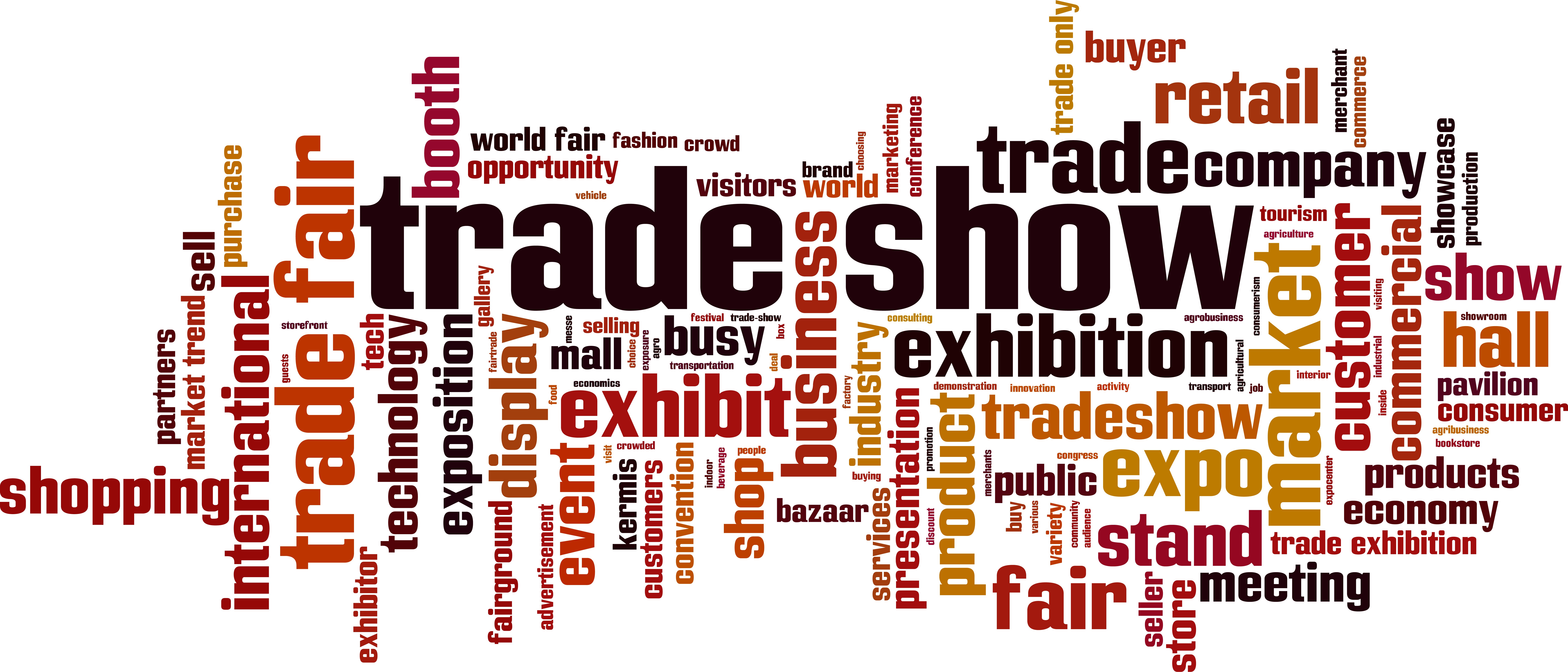 Trade show season in full swing, you may be wondering if all your time, planning and cost is worth it. Maybe you've participated out of habit or because of perceived benefit, but now you want to analyze the true cost-benefit and make sure you're actually achieving the ROI you need.
There's no doubt trade shows and conventions are excellent venues for making important contacts. Sometimes, these connections alone may be enough to justify your involvement. But if you're budgeting to fully promote your trade show presence (which you should!) then you want to make sure those marketing dollars are well spent.
First, you'll want to determine your specific measure of tradeshow success. Define your company's unique parameters before the planning stage so you can target your marketing efforts with these goals in mind.
Have A Project? More About TRADE SHOWS
Some goals to consider during the planning phase might include:
• Creating and enhancing brand awareness and exposure
• Launching or announcing new products and services
• Differentiating your company from competitors
• Showcasing your re-brand or new campaign
• Increasing social media awareness
• Creating valuable industry connections
Testing the actual impact of these efforts can feel complicated and overwhelming. There are a number of ways you can tangibly demonstrate the success of your campaign and track the real ROI of your efforts:

Did your signage and booth design drive traffic?
You've spent time and money setting up the most attractive booth possible. You've created engaging demonstrations and games. Now it's time to test if your booth was easily found by attendees and attracted prospects who did not know about you before the convention.
Track attendee's path to your booth by having them fill out information for giveaways and promotions. Do head counts during specific demonstrations or presentations to see what generates the most interest.
Was your sales presentation effective?
Calculate revenue generated, customer information collected and prospect interest expressed. Find interesting ways to get them involved at the booth. Try to collect as much relevant information as you can from attendees without making it feel like work!
How did prospects respond to your pre-trade show marketing efforts?
Many attendees plan which booths they will visit before they ever enter the convention hall. This is why a strong pre-show marketing push is so important to your trade show success.
Have attendees turn in direct mailers for promotional items, or provide trackable email codes to enter a contest. Review data to find which efforts elicited the best response.
Did you get a boost in social media and web analytics?
Often, larger shows will provide a list of media contacts prior to the event. Use this information to engage with the press for added value. Set up alerts to track social media mentions, news articles and google alerts to see if you get an uptick in followers during certain times of the event.
What did attendees view your efforts?
Conduct follow-up market research and personalized surveys to determine attendee perception and experiences.

Remember, there are many sides to the cost/benefit equation. It may not always be easily quantifiable to trackable, but using all the information at hand you can make the best decision for your company. Some additional external factors to consider when calculating ROI:
• Overall travel and lodging costs of promoting and exhibiting, based on location
• The number of qualified prospects expected to attend the show
• The significance of the trade show within your industry
• Likelihood of standing out and making an impact based on competition
Tracking your convention ROI should always start in the planning phase of the process. By exploring the various ways you can test and determine your success, you can make sure all your marketing efforts are tracked successfully and in line with your unique goals.

SunDance is located in Orlando—undeniably the trade show capital of the world. Our centralized location gives us the expertise and experience to explore your potentials and fully maximizing your trade show efforts. Contact us to find out how we can implement and track the success of your next trade show marketing campaign.