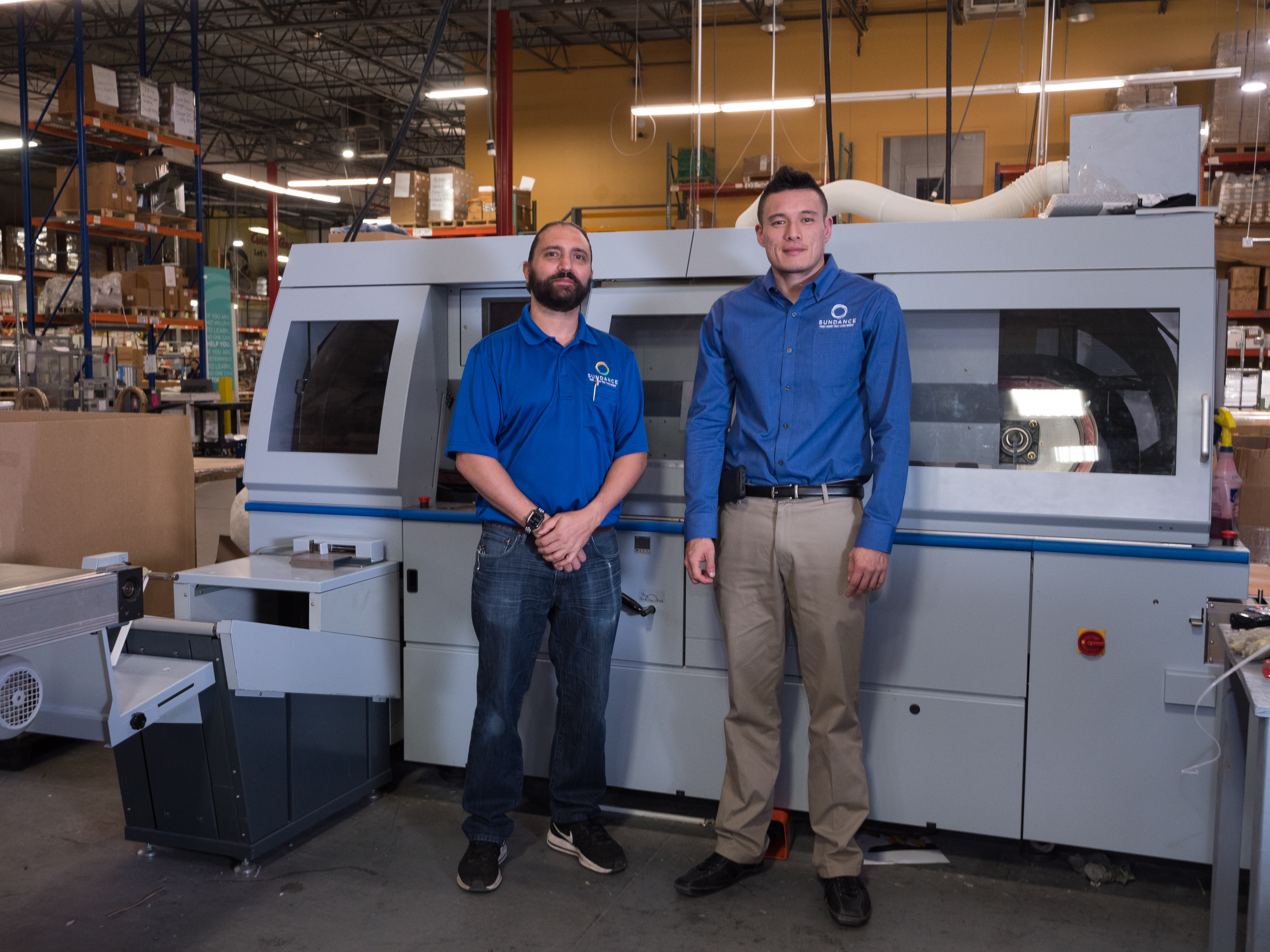 We are proud to increase our bookbinding capabilities and production with the purchase of the Horizon BQ-470 Perfect Binder. The Horizon BQ-470 will allow SunDance to have greater bookbinding precision and produce higher quality binding for book products like presentations, note pads, menus, and more.

"The Perfect Binder's versatility and precision is a great addition to SunDance's bookbinding services," said JohnHenry Ruggieri, the president of SunDance. "With the new equipment, customers will be able to get the exact bookbinding they need to ensure their book opens and closes with ease."
There are a lot of factors to take into consideration when designing a job with binding. SunDance has designed a simple two-page Binding Cheat Sheet that you can use as a guide for your next project. With pictures and specs of a variety of common binding choices along with some helpful tips, it is a great reference tool to keep on hand.