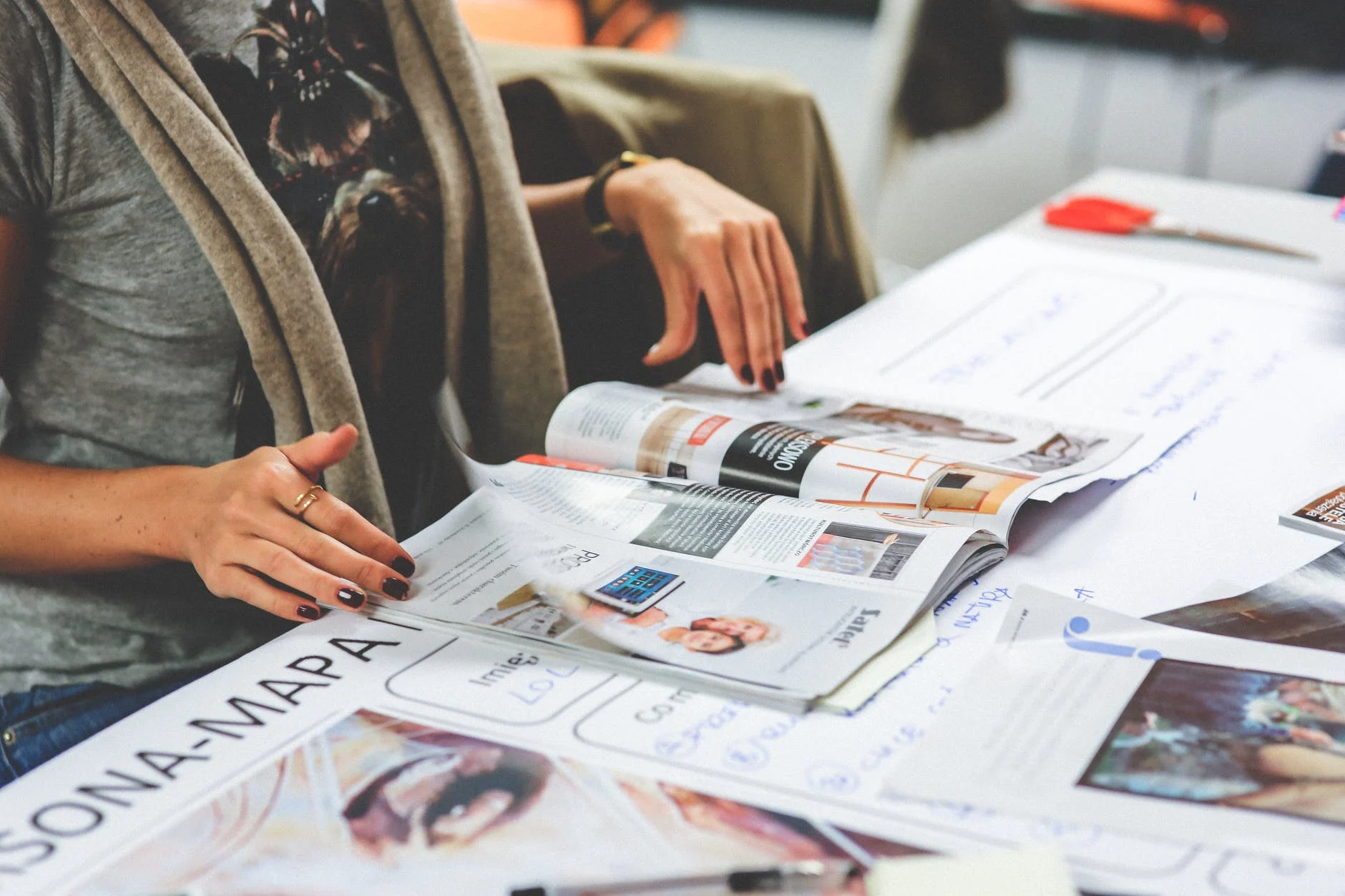 Print is not dead. Far from it. Printing services are so incredibly diverse that businesses of all shapes and sizes rely on them to help them stay competitive and reinforce their branding. The printing services you choose can either make or break the impression you make on customers and prospects. Whether you're trying to corner the local market with a postal marketing campaign or wow shoppers with beautiful and distinctive packaging- the right printing services can make all the difference.
The same goes for printed passion projects such as books or independent magazines. Discerning consumers buy physical for a reason. They enjoy the tactile pleasure of how the product feels in their hands and how it looks on the shelf.
Inevitably, when choosing a printing partner, companies and independents alike face the same choice. Do they source their print project at home in the USA or entrust it to a company overseas. In order to make an informed and practical choice, you must first...
Consider your priorities
No matter who you are, where you are or what you do, cost-effectiveness is likely a priority for you. As such, overseas printing may be appealing. Low labor costs and cheaper materials can positively impact your bottom line. But if you source your printing project solely on the basis of cost, you may find yourself the victim of false economy.
Do you value cheapness, or do you value quality? What about your customers?
There's little point saving money today if it results in diminished sales or negative brand perception tomorrow. Outsourcing printing can open up a range of vulnerabilities from long production delays to poor communications with service providers, losing units to damage in transit and being stuck with a low quality product.
When you choose a local printing partner, however, you get to take advantage of the following...
Take control of your supply chain
When dealing with overseas printing partners you may come across language barriers which impede communication. It can become harder to express your needs and vision. Due to variances in time-zones you may also have to wait a long time for a reply to your messages.
When you choose a local partner, however, you're in the driving seat. Communication is easier and more immediate allowing you to take control of your supply chain.
Faster turnarounds
Time is money! Can you really afford to wait for the long and unpredictable turnarounds from overseas suppliers? Not to mention the potential hidden charges like customs fees for international transportation of your products.
Local partners can get their merchandise to you more quickly, making for faster turnarounds. You'll also enjoy easier tracking so that you can plan your activities around when your order will arrive.
Greener and more ethical
In these uncertain times, Corporate Social Responsibility is more important than ever. Your customers don't just want a great product. They want something that's sustainably and ethically sourced from a trusted supplier. Locally sourced print projects are greener because they have less ground to cover and create fewer emissions from burning fossil fuels. Local businesses are beholden to the EPA and care about operating sustainably because they know that this is a priority for their clients. What's more, when you buy in the USA you know that everyone who worked on your project was paid a fair wage and enjoyed federally enforced working conditions.
When sourcing from overseas providers, you cannot be given the same assurances in terms of environmental stewardship or employee care. American print partners are a greener and more ethical choice.
Quality control
A poor quality product can prove a black eye for your brand. When you choose a US company for your print project sourcing there are more mechanisms in place to assure quality. You can communicate your exact needs more clearly and have an easier path of recourse if you're not happy with the final product. Returning goods to suppliers overseas if you're not happy with them can be a laborious and time consuming process.
How we can help
Based in Orlando, FL we are your one-stop shop for all your printing needs. We can handle a wide range of projects from leaflets and fliers to print packaging sourcing. We handle every aspect of the project to ensure that it goes as smoothly as possible and guarantees results that delight. We take a proactive approach, allowing our clients to manage and cut costs without sacrificing quality. This means that our customers get sensational value at the best possible price. Why take the risk of using an overseas supplier?
Contact us today to see what we can do for you!