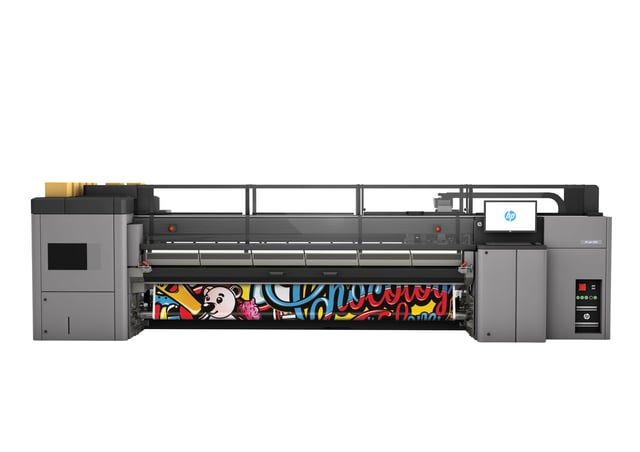 Orlando-based SunDance Marketing Solutions is expanding its large-format porftolio with the purchase of an HP Latex 3000 Printer at Graph Expo 2014. With a long history as a satisfied HP Indigo customer, HP was a natural first choice for the company in its search for new wide-format equipment.
Many factors influenced the company's decision to purchase the HP Latex 3000 Printer, including the printer's double-sided printing capabilities, increased speeds and reduced costs and, most importantly, the ability to print on a broad range of substrates with industry-leading quality.
"At SunDance, we tend to think bigger is better and we were determined to acquire a large-format device that not only meets our current needs, but blows the competion away," said JohnHenry Ruggieri, director of operations, SunDance. "We are thrilled about the new possiblities the HP Latex 3000 Printer brings and are confident the printer will deliver on its promise."
Demonstrated in HP booth 1913 at Graph Expo, the HP Latex 3000 Printer now features double-sided printing capabilities and an optional ink collector for printing unlined mesh banner and porous textiles. With the HP Latex Optimizer, the printer offers broader media versatility while ensuring consistent image quality at high speeds.