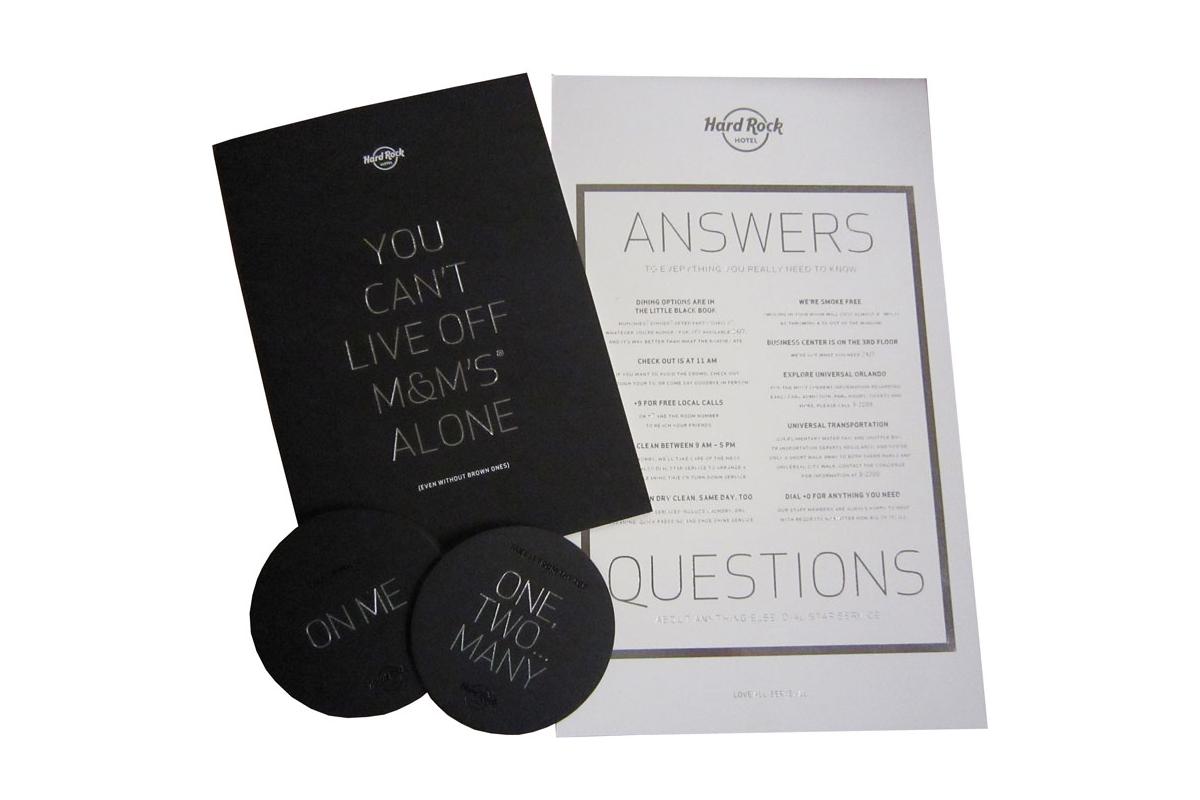 SunDance today reported that it was the recipient of two prestigious Foil & Speciality Effects Association (FSEA) Gold Leaf awards, chosen from among hundreds of exquisite entries submitted from around the world. The 23rd Annual Gold Leaf Awards were presented at an Awards Banquet during the Annual FSEA Conference in Orlando, FL on April 4, 2016.
Since its inception in 1992, the Foil & Specialty Effects Association has worked toward industry awareness and growth. It serves as a resource and educational platform for decorating technologies, including foil stamping, embossing, cold foil technologies, specialty coatings, laminates and laser cutting.
"We are very proud to have received these awards," said JohnHenry Ruggieri, Managing Director. "The competition was stiff and the submissions for the awards process were exceptional. We are humbled by the decision of the expert judges, who chose two SunDance submissions for recognition with Gold Leaf Awards. You can be sure these awards will hold pride of place on our awards wall at SunDance."
FSEA Gold Leaf awards are a means of recognizing exceptional performance in three categories: Design, Execution and Level of Difficulty. SunDance submissions garnered awards for Best Use of Laser Cutting/Edging for the SunDance Wine Bottle Case; and Miscellaneous/Creative Use of Foil Stamping/Embossing on Hard Rock Hotel In-Room Collateral.
The Details
Hard Rock Hotel In-Room Collateral: consists of room service menu, FAQs and coasters. The menu cover featured silver and clear foil lettering and was finished with a soft-touch film laminate. The additional pieces, coasters and FAQs, were printed on board stock and feature multi-color and clear foils.
SunDance Wine Bottle Case: As a self-promotional piece, SunDance created a laser-engraved wooden wine box with a stunning winery scene using our state-of-the-art laser cutter/engraver. In addition to the outstanding work this took can do with wood, our tests have shown it does equally well on glass, crystal, ceramics, marble, onyx, tiles, and even metal.
"The recognition we received at this important industry event could not have been achieved without the hard work of the talented SunDance team," Ruggieri added. "Together, we have built an expanded portfolio of capabilities, developed over years of listening to customer requirements and unmet needs, that gives us a range of capabilities unusual for a firm our size."
SunDance is an innovative print solutions company focused on delivering quality cost-effective and timely solutions with exceptional customer service. Our state-of-the-art manufacturing facility boasts a distinctive assortment of equipment perfectly paired to give our clients the advantages they want and need. For more information about the SunDance Experience, visit sundanceusa.com.