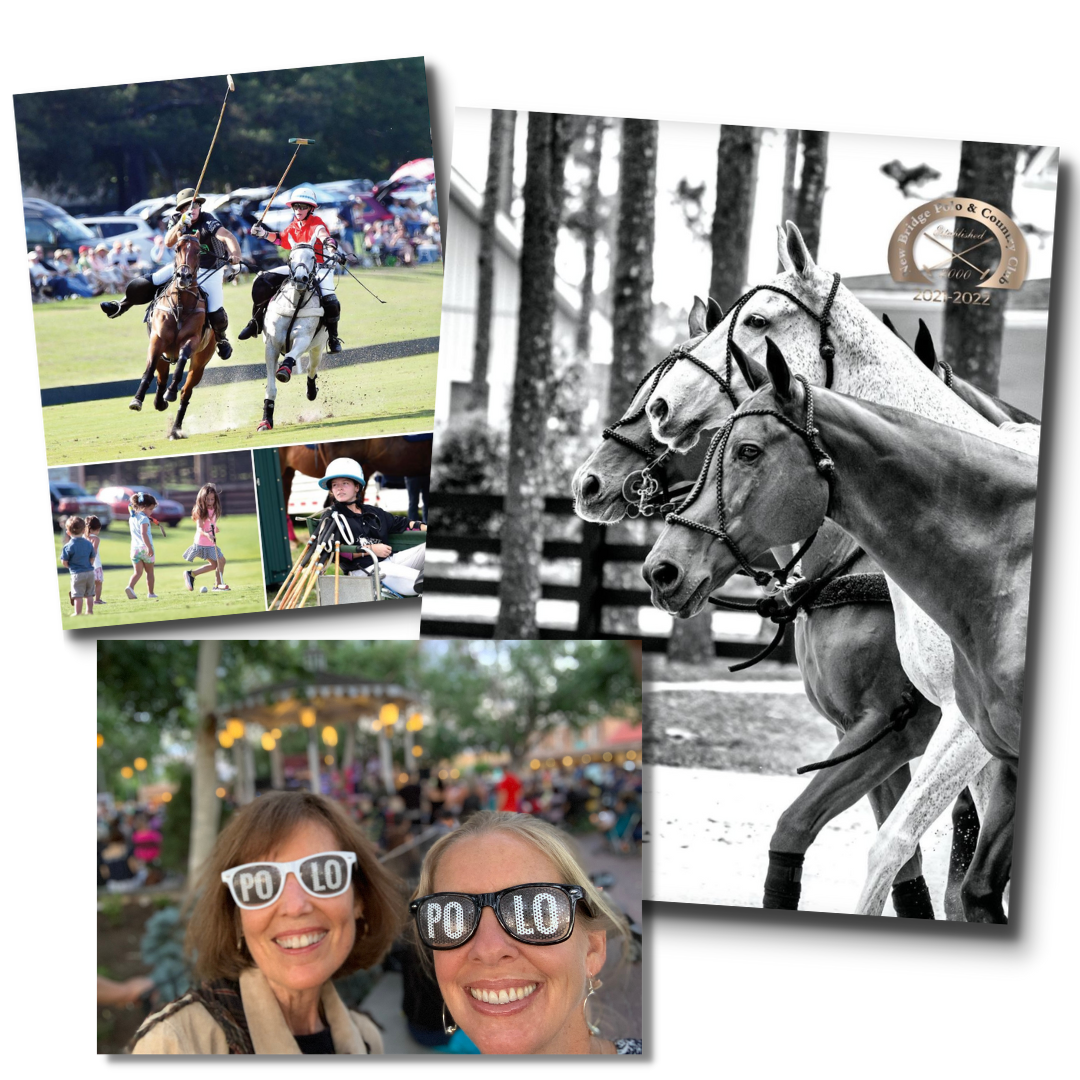 SunDance works with many print publications around the country, but when New Bridge Polo Magazine came to us in the summer of 2021, we knew it was going to be something special. The magazine needed to be bold, beautiful, eye-catching, impeccably printed and with great attention to color and detail. After all, this was a two time national print media award winner knocking at our door!
Thanks to our resident equestrian expert and sales team member, Jo Quentin, and the dedication and passion of Katie Roth (publisher) and Shelly Schmidt (photographer/ creative director), SunDance was pleased to produce the 2021 printed issue of New Bridge Polo Magazine, which recently defended its title and took home a third consecutive award for best Publishing Media Equine Related Single Issue Custom Print publication at the 2022 AHP Equine Media Awards.

We sat down with Katie Roth to learn a bit about New Bridge Polo Magazine and her run of success.

1. This magazine showcases a bit of everything – polo, lifestyle, personality profiles, real estate – a unique combination. Do you have a targeted audience?

Katie: I think the magazine has a large and strong following because of its varied content. You don't have to play polo or be a horse lover to understand it and appreciate it. That makes the target audience huge because there's something for everyone, no matter what gender, age, or geography.

2. The magazine is breathtakingly beautiful – photography, design, layout. How important is the printing process to helping you realize your vision for the issue?

Katie: The printing process is extremely important! The magazine is collectable and has an endless shelf life. People tell me they've held on to every edition and they display them on their coffee tables or in guest rooms. The quality of the printing has to be perfect in order to support the photography, and the paper it is printed on also makes a huge difference to the end product.

3. What are the things you look for when choosing a printer for your magazine?

Katie: SunDance shares my vision for putting out the best end product possible, and that's what I look for. I am a real stickler for details and I want to uphold and build upon the reputation I've created for the magazine. I put my heart and soul into every issue, and I need to feel that my printer does the same. My printer also has to be a color expert. The magazine has very dynamic photography (a lot of full-page images) and getting the color correct is a big part of why the publication is so beautiful.

I also look for a printer that is on the cutting-edge of printing techniques, and Sundance was able to help us make the 2020-2021 cover a step-up/departure from earlier paper and print techniques we had used previously. They were a very capable partner in taking us to the next level.

4. So much work goes into these publications – what do you love about publishing this magazine?
Katie: I love pushing creative boundaries, coming up with new content, and interesting, clean layouts. I've collaborated with Shelly Marshall Schmidt, photographer and creative director, on every issue of the New Bridge magazine. She's a big part of its success, and we work great as a team, coming up with new ideas, and we have fun doing it!
Here's what the judges had to say about the 2021 issue: "Everything about this magazine is high-end. The photography, content, and continuity of all facets of the piece are beautifully tied together and elegantly presented. The tangible feel of the magazine, coupled with an impressive shot on the cover and impressive branding, allows the reader/viewer to anticipate the quality of what is to come when turning the pages. The magazine is innovative, edgy, and impressive - publication creation done right."

We are proud to partner with Katie, Shelly, and the New Bridge Polo magazine team to continue their run of publishing excellence!
Click here to view the magazine.