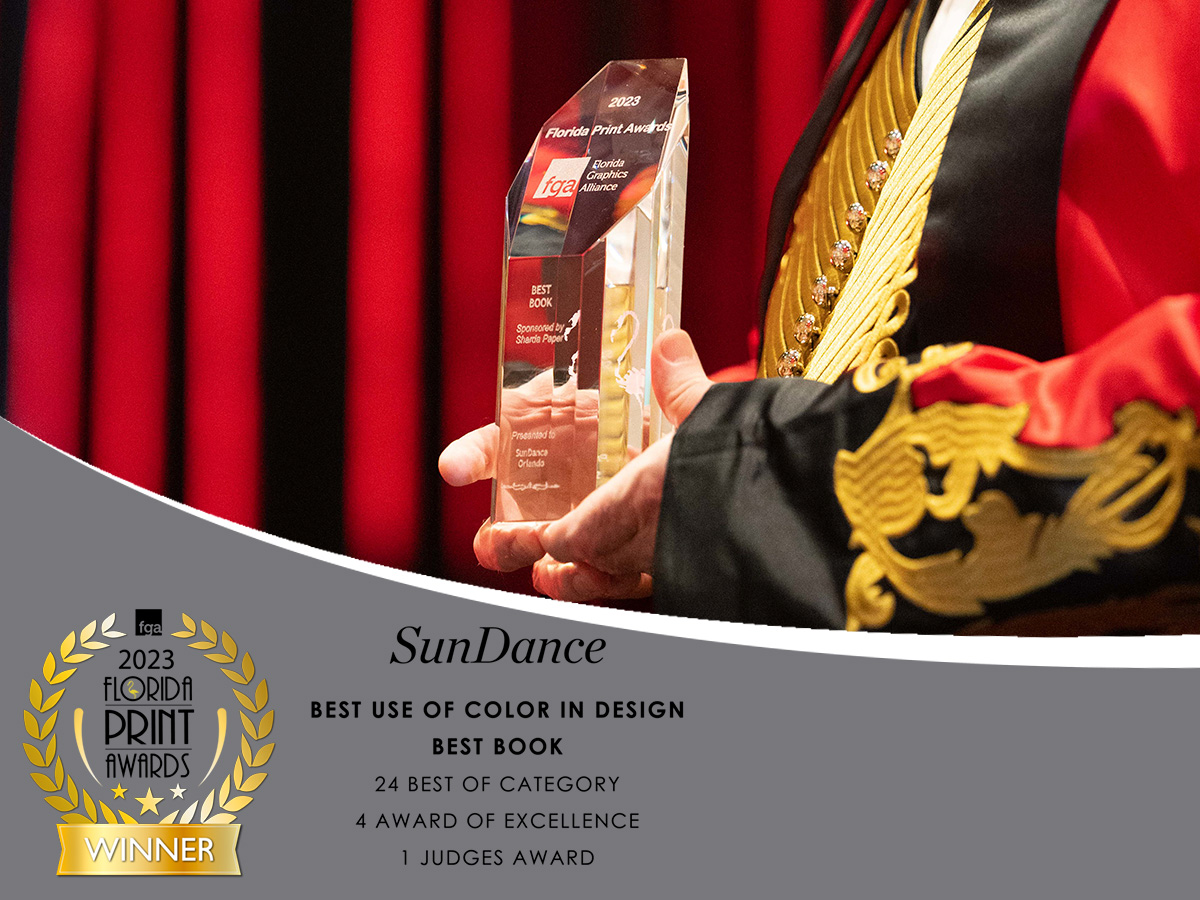 As we reflect on our exceptional showing at the 2023 Florida Print Awards, we can't help but feel an overwhelming sense of pride and gratitude. The theme of 'The Greatest Printer' stood out to us because it perfectly captures the essence of what we stand for at SunDance - wholehearted dedication, unwavering excellence, and an insatiable hunger for greatness.
SunDance Wins 29 Category Awards and 2 Trophies
With 29 awards in total, including 24 Best of Category awards, 4 Awards of Excellence, and 1 Judges Award, we are truly humbled by the recognition we have received. We are particularly honored to have received trophies for Best Use of Color and Best Book, as they underscore our commitment to producing visually stunning and impactful print materials. These accolades not only highlight our expertise in specific categories but also speak to our commitment to delivering outstanding print products across a wide range of mediums.
Our winning entries represented a diverse array of print products, showcasing our versatility and expertise. From folding cartons and offset sheetfed magazines to flexible packaging, floor graphics, invitations, bookbinding, and special treatments, each entry was a testament to our team's creativity, skill, and attention to detail.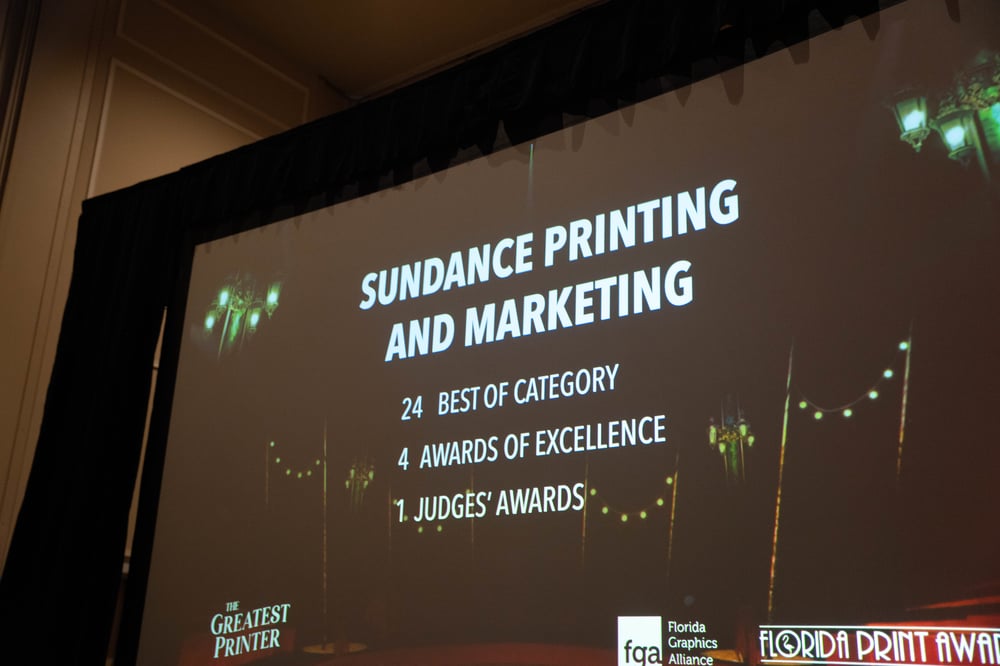 Inspiring Projects from Our Creative Clients
None of this would have been possible without the unwavering support and trust of our clients. We consider them to be an integral part of our success and are immensely grateful for their continued partnership. Their collaboration and belief in our capabilities have allowed us to push boundaries, innovate, and exceed expectations. We extend our sincerest thanks to each and every one of them for entrusting us with their printing needs. Below are a few of our award-winning entries.
SunDance's Team of Print Experts
These awards are a testament to the dedication and talent of our team. Their unwavering commitment to excellence and their relentless pursuit of perfection have set us apart in the Florida print market. We are proud to be recognized as a leading print provider and remain committed to delivering top-quality printing solutions to our clients.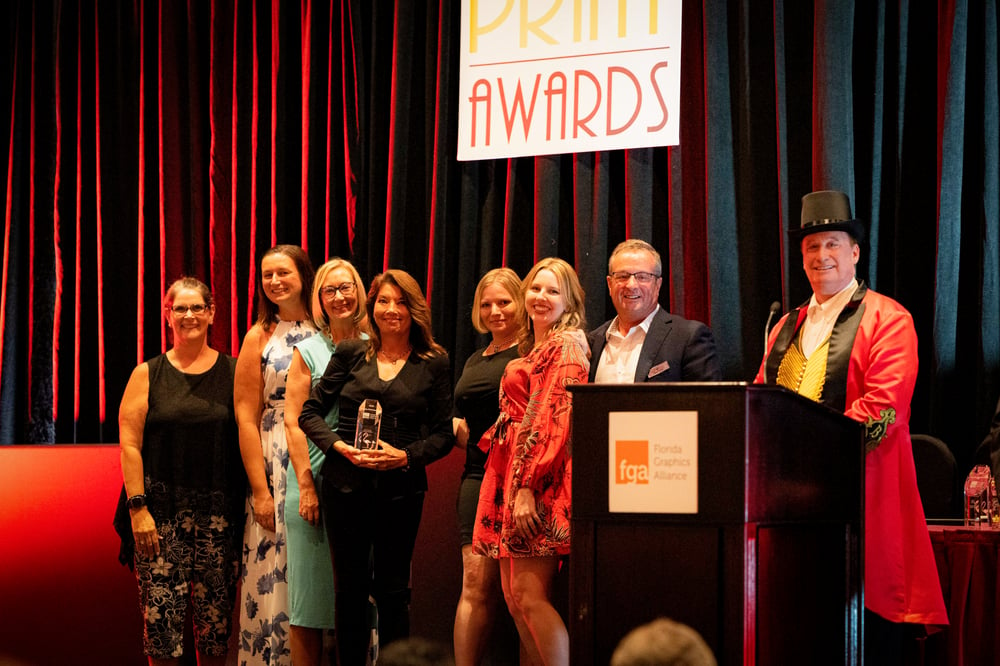 To all the winners and participants of the 2023 Florida Print Awards, we extend our heartfelt congratulations. It is through your collective efforts and commitment to excellence that the printing industry continues to thrive and evolve. We are honored to be a part of this community and look forward to continuing our journey of success, driven by collaboration, innovation, and an unwavering commitment to excellence. Thank you to all of our clients for choosing SunDance as your trusted print partner. Together, we will continue to push the boundaries of what is possible in the world of print!
Ready to Start Your Next Award-Winning Project? Contact Us Today!