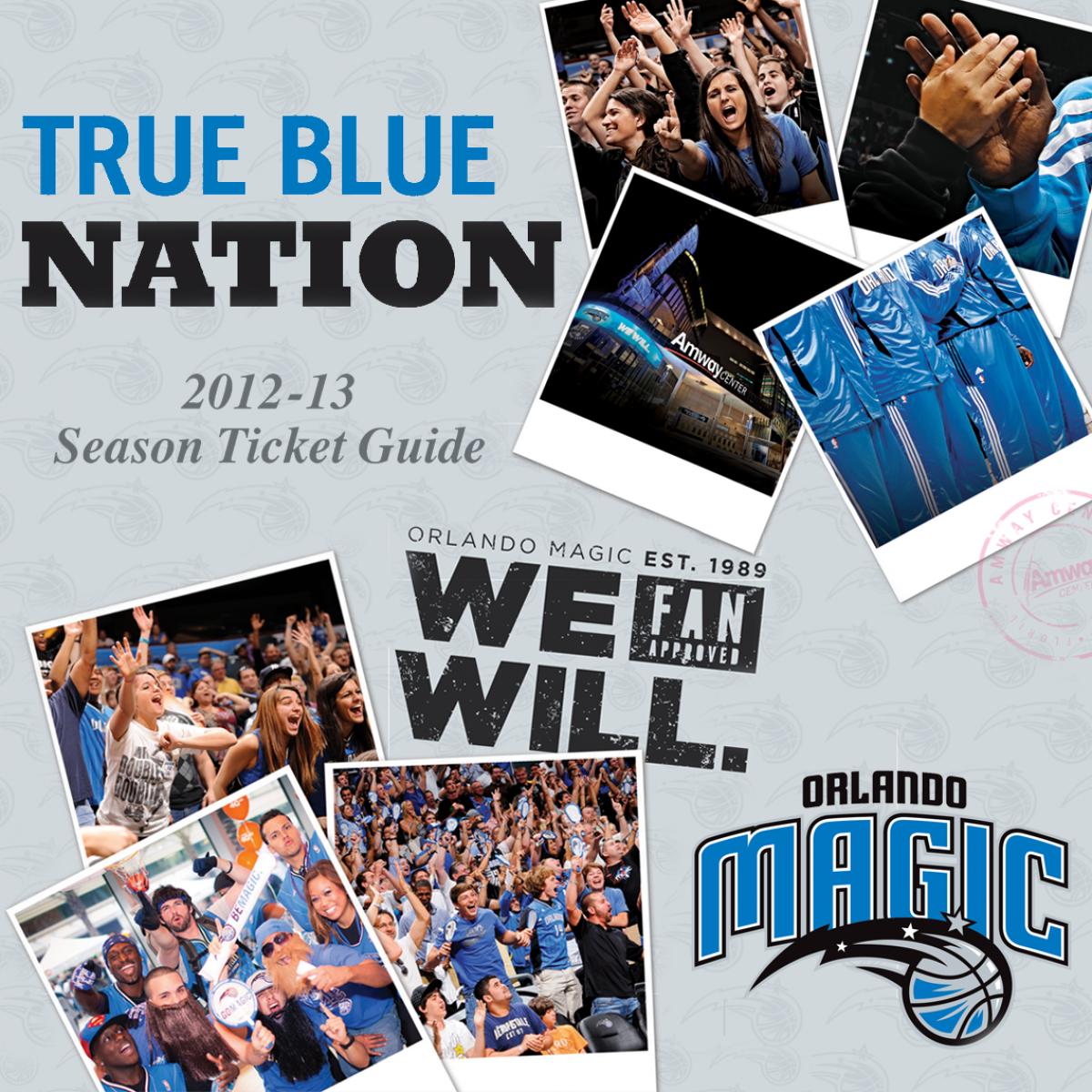 SunDance Marketing Solutions today announced that the Season Ticket Package it produced for the Orlando Magic won the 2013 NSF ADchievement Award for Best Sales Collateral. The ADchievement Awards recognize the best sports-themed advertising in all major North American sports.
For the 2013 awards, more than 200 entries from the sports industry were submitted for consideration. Submissions came from teams representing MLB, NFL, NBA, NHL, MLS, NCAA, and minor leagues, as well as motorsports, agencies, and private corporations. Finalists and winners in each category were determined by an independent panel of advertising experts.
"We are very excited to help contribute to the Orlando Magic's success," stated Brad Taylor, a Partner of SunDance Marketing Solutions. "Their collateral design was catchy and unique and our team is honored to have helped in the process of creating an award winning piece."
Roman Vega, Vice President Brand Management for the Orlando Magic added, "The outstanding work done by SunDance Marketing Solutions was essential to the success of our 2012-13 Season Ticket True Blue Passport collateral. From initial concept to production and finishing, their team went above and beyond to make every detail of these pieces excellent and we truly appreciate their collaboration."
About the Orlando Magic
Orlando's NBA franchise since 1989, the Magic's mission is to be world champions on and off the court, delivering legendary moments every step of the way. On the court, Orlando has won five division championships (1995, 1996, 2008, 2009, 2010), had seven 50-plus win seasons, and won the Eastern Conference title in 1995 and 2009. Off the court, on an annual basis, the Orlando Magic gives more than $2 million to the local community by way of sponsorships of events, donated tickets, autographed merchandise, scholarships and grants. Orlando Magic community relations programs impact an estimated 75,000 kids each year, while a Magic staff-wide initiative provides more than 6,000 volunteer hours annually. In addition, over the last 23 years more than $18 million has been distributed to local nonprofit community organizations via the Orlando Magic Youth Foundation and Orlando Magic Youth Fund (OMYF-MFF), a McCormick Foundation Fund since 1994, which serves at-risk youth. Ticket highlights for the 2012-13 season in the Amway Center, named SportsBusiness Journal's 2012 Sports Facility of the Year, include: 2,500 seats priced $20 or less, 8,000 seats priced $40 or less and 10,000 seats priced $50 or under. For ticket information log on to www.orlandomagic.com or call 407-89-MAGIC.
About The NSF ADchievement Awards
The NSF ADchievement Awards recognize the best sports-themed advertising in eight individual categories. Additionally, the organization judged to have the highest quality of advertising across all categories is recognized with the Overall Award of Excellence. Learn more about The NSF ADchievement Awards at www.sports-forum.com/adchievement.