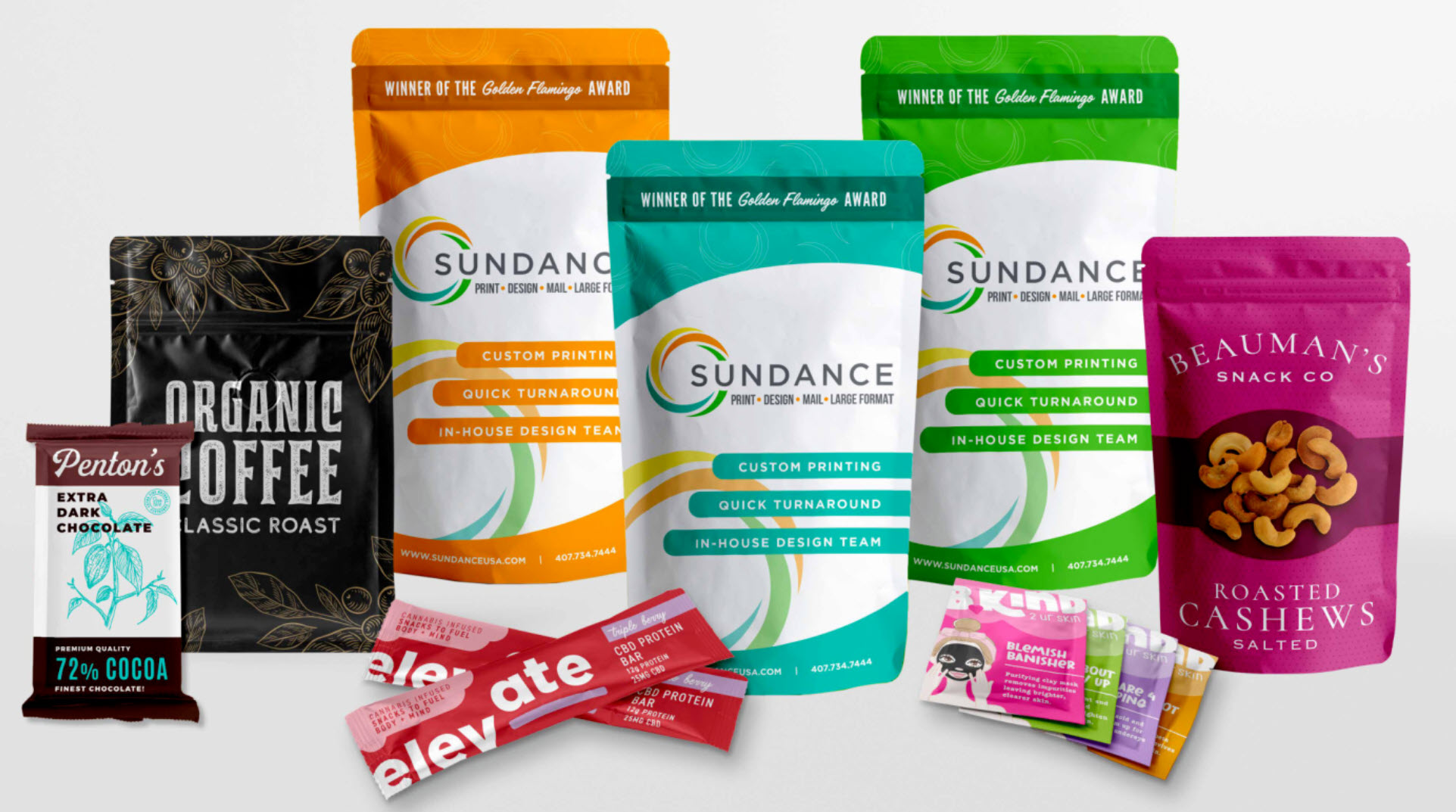 Design and function are critical considerations to achieve product packaging that adds brand value and inspires consumer confidence. Vertical form-fill-seal (VFFS) flexible packaging is a flexible, durable, and portable packaging solution that enhances the customer experience and increases the perceived value of a brand. Used in many markets like food, beauty, and health, see how SunDance's vertical flexible packaging can benefit your brand.
Types of Vertical Flexible Packaging
Due to its orientation, VFFS flexible packaging is best suited for products that are loose, granulated, or mushy - pretty much any consistency that is tricky to handle. We design, print, and package different types of VFFS flexible packaging such as:
Sachets/Packets

Flex Sticks/Stick Packs

Pouches

Bags

Seal Pillows
Depending on your product and packaging design, we'll print your flexible packaging on paper, film, or foil flexible packaging material to achieve the look you want and the protection your product needs.
Benefits and Uses
Not only is vertical flexible packaging great for product security, freshness, and portability, but it also offers many promotional opportunities. For example, you can:
Promote a new product with samplers

Give away at events

Sell travel or sample sizes

Capture emails with a sample request form
In order to achieve the finished packaged product, however, you'll need a co-packer (short for 'contract packer' or 'contract packager') that has VFFS machinery.
Packaging Process
Specialized equipment is required to form, fill, and seal (FFS) to package a product in flexible packaging. Since labor and equipment can be expensive, the packaging process is often outsourced to a co-packer, a type of business that packages products for other businesses. Partnering with a co-packer allows small brands or startups to obtain flexible packaging even if they lack the in-house resources to create the finished packaged product.
VFFS Flexible Packaging Services
With VFFS flexible packaging, your customers will appreciate its visual appeal and ease of use which can lead to more sales. Furthermore, it's promotional opportunities is incredibly effective for increasing brand exposure and memorability. SunDance's flexible packaging services in Orlando, Florida will help your brand and product stand out through a collaborative approach to research, development, design, and printing.
Call us at 407-734-7444 or request a quote today for VFFS flexible packaging!