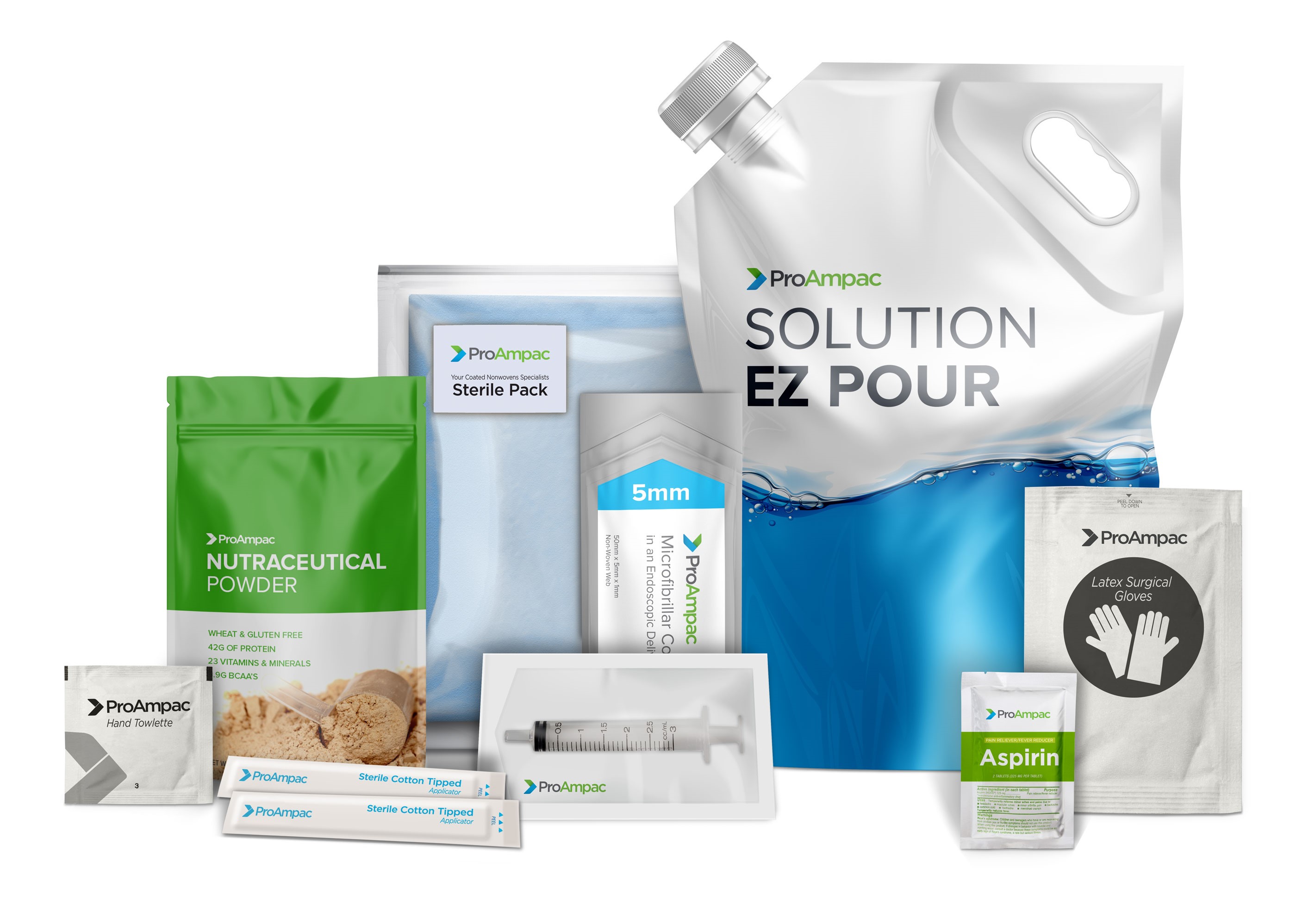 What are the benefits of Flexible Packaging?
Flexible packaging is made from pliable paper or film to create a flexible, durable, and portable package that enhances the customer experience and a brand's perceived value. It's a popular type of packaging seen in many markets like food, beauty, health, and more because it can be used with different product consistencies such as pills, bars, gels, powders, and creams. In addition to its versatility, there are many types of flexible packaging such as:
Sachets/Packets

Wrappers

Pouches

Bags

Flex sticks/Stick Packs

Envelopes
See how flexible packaging can benefit your business by protecting products with its air-tight seal and increasing brand exposure through a promotional strategy.
Packaging and Promotional Benefits
Flexible packaging's durable material and construction, along with its numerous design opportunities, make it an ideal packaging solution for many products. SunDance can print your flexible packaging on cost-effective paper which achieves a more natural look, or film material for higher durability and a sleek appearance. Our packaging team can help you select a material that works best for your product, brand, and graphic design.
Flexible packaging offers many benefits such as:
Increasing the product's visual appeal

Adding perceived value to the brand

Creating an air-tight seal for added security and freshness

Improving the product's portability

Making it easier to open and use the product
Not only is flexible packaging great for product protection, but it also has promotional benefits. For example, you can offer samples or travel-size versions of products, attach samples to promotional material, or hand out samples at events, all of which can expose your brand and product to new customers.
The Packaging Process
Flexible packaging is formed, filled, and sealed in a horizontal or vertical orientation, depending on the product. Horizontal flexible packaging is used for solid, single products like a protein bar whereas vertical flexible packaging is used for granulated or slippery products like powders or gels, respectively. Forming, filling, and sealing the flexible packaging is often outsourced to a co-packer (short for 'contract packer' or 'contract packager'). A co-packer is a type of business that offers packaging services for other businesses because equipment and labor are expensive, which is particularly useful for small brands or startups who may not have the resources to package in-house.
Flexible Packaging Services
Flexible packaging is ideal for brands that want to improve their product's security, freshness, usability, and visual appeal. In today's competitive market, it's essential that packaging serves multiple purposes. Flexible packaging's usefulness as a promotional tool can increase brand exposure and reach new customers to help grow your business. That's why SunDance offers comprehensive flexible packaging services such as research, branding, design, and printing to ensure your brand and product stand out.
Call us at 407-734-7444 or request a quote today to begin your flexible packaging project!