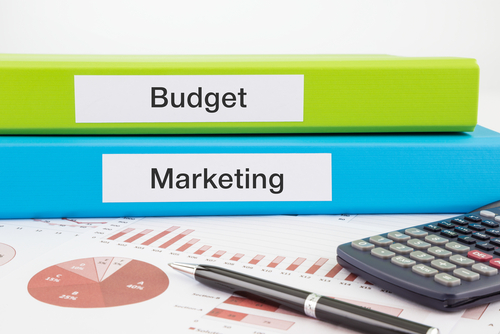 We all wish we had an unlimited marketing budget, but there are plenty of ways to get your message out there without breaking the bank. We'd like to share some of our favorite insider tips on the best ways to market your company on a tight budget.
Have A Project? marketing services
Make the most of every interaction. Use every touch-point you have with your customers or prospects as an opportunity to market your business. Think beyond handing out business cards. Make sure any interaction plays to your brand and your message. Create custom email signatures, use branded letterhead and stationery. Include branded messages on your statements and electronic documents. If you are already producing these pieces, it doesn't cost much to make them customized for your brand. Every piece of collateral you produce is a chance to make an impact—so use them wisely!
Get social media savvy. If you're not actively using social media by now, definitely consider investing some time into establishing your presence. Social media can be a great way to promote your business on a budget—especially if you have a dedicated person to interact with customers, who can handle any issues that pop up and someone to post frequently enough to make an impact. You can use in-store signage or online call-outs to encourage tagging and sharing among your customers. Social media is a great place to test promotions, promote daily specials, ask engaging questions and track which posts get the most attention.
Don't forget to keep your profile pages updated across each platform. Every so often, change it up and include specific landing pages when you want to drive traffic to a limited-time promotion or new blog post.
Connect with local media. Reach out to your local TV stations to see if they can use your expertise in any on-air segments. Write a feature for your neighborhood magazine or city paper. Do a short informational feature on your local radio station. Anything that gets your face, voice and message in front of your community is a big win! If you're really ambitious, you might want to consider creating a podcast to broaden your reach even more.
Put your message on the road. Share your message and promote your brand everywhere you go with vehicle wraps. A single vehicle wrap can get 30,000-70,000 views per day. This is a surefire way to get your brand in front of a lot of local prospects. There is an upfront cost to creating the wrap, but once it is on, a high-quality vehicle wrap will last for years, making the per-impression price astronomically low.
Share your industry expertise. Hold workshops, presentations and classes for the local community to position yourself as an authority on your specific area of knowledge. No matter what your business is, you certainly have some unique skills or talents to share. Brainstorm a bit and figure out how you can best reach out and share your experience. Setting up a small local seminar doesn't have a lot of upfront costs, but builds a tremendous amount of goodwill—even for those who don't attend.
Maintain a strong web presence. More frequently, customers are heading online to start their search for products and services. Ensure all your business information, hours and directions are up-to-date, accurate and easy to find. Streamline your website for easier navigation by deleting or refreshing any out-of-date articles, images or links. If you have a blog on your site, regularly update it and promote it through email and social media. Keep an eye on negative reviews or criticisms to address any issues before they become big problems. Your customers are online a lot—and you should be too!
Get the word out. Word-of-mouth may be one of the oldest forms of advertising that is still the most effective. Ask customers to review and post on social media about their experiences. Encourage the use of specific hashtags and make tagging your business and location easy for them. Offer incentives for sharing on social media. If it makes sense for your business, consider a referral program. Include testimonials and customer quotes in your marketing materials.