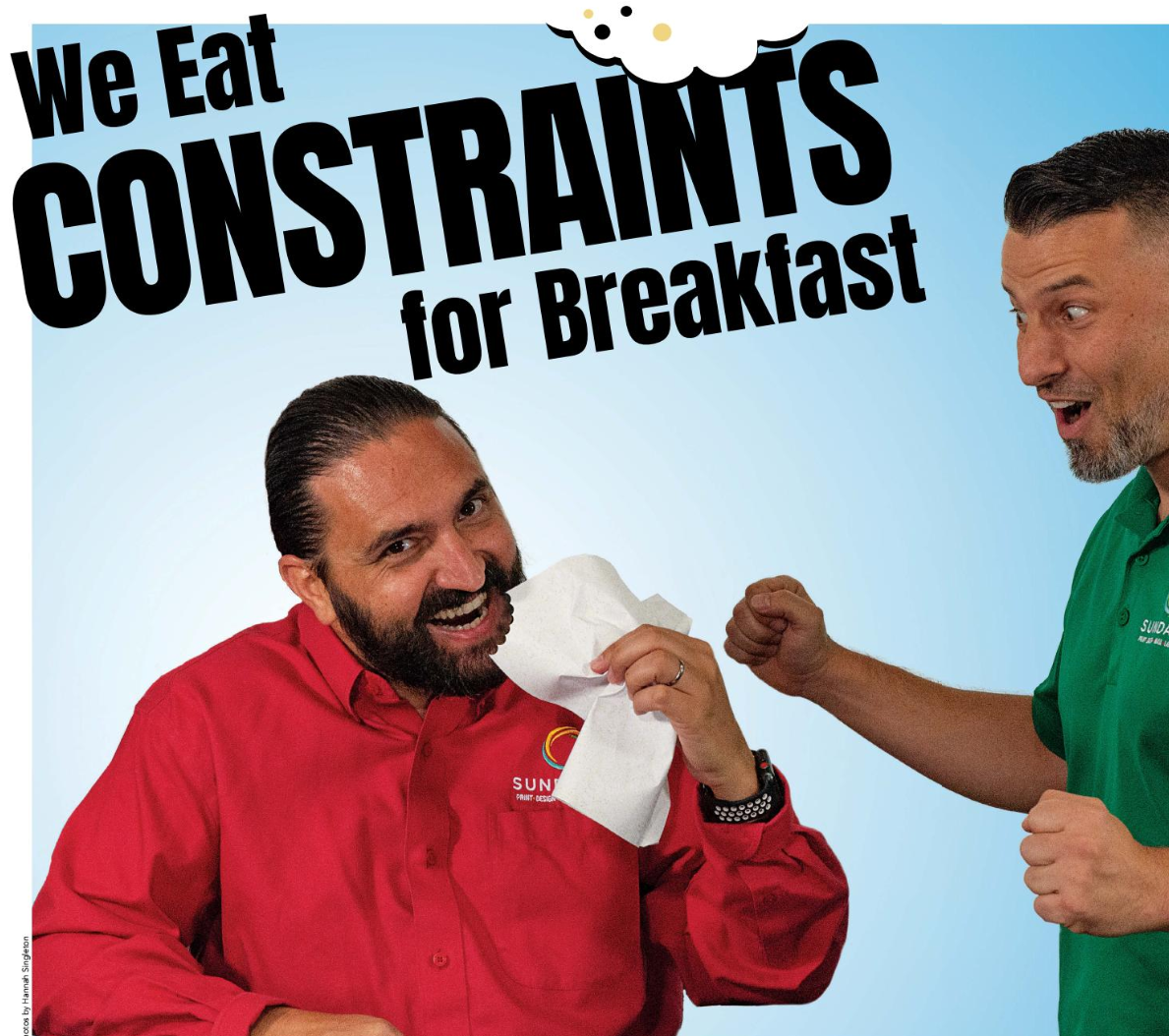 JohnHenry Ruggieri, President, Reveals The Benefits of a "Yes" Mindset in LeadingPRINT Magazine. While there are lots of factors that have contributed to SunDance's impressive steady growth over the years - like investments in equipment, technology, marketing efforts, and efficiency - it all boils down to this simple but powerful mantra: "Find a way to say 'yes'." In the Summer 2019 issue of LeadingPRINT magazine, President JohnHenry Ruggieri explains our company's ethos and how it has driven our growth and customer satisfaction. It's not enough to say "yes" though, you have to get creative, take risks, and get the job done to make customers happy.
The Beginning
SunDance wasn't always a multi-channel print and marketing company. JohnHenry and his father, John Ruggieri, bought SunDance Graphics in Orlando, Florida, a fine art publisher and art licensor, in 2006 right at the start of the Great Recession. Undeterred, the father and son team focused on filling up the capacity on their single in-house press by offering commercial printing services for theme parks, their restaurants, and other businesses on park property. Despite the economic downturn and limited capacity, their ingenuity and "yes" mindset to meet customers needs paid off.
After seeing consistent and substantial growth, they decided to create a separate company, SunDance. They brought on an additional partner with extensive print sales experience, purchased a new sheetfed press, and added to the production team. Thanks to those investments and customer-focused innovations, we've been able to expand our range of services to include design, branding, digital and offset printing, finishing, direct marketing/mail services, fulfillment, and digital marketing.
But what does "Find a way to say 'yes'." look like in practice? Let us show you!
What Saying "Yes" Really Means
Saying "yes" but not being able to deliver is a fast way to lose a customer. When we run into a limitation or challenge, we don't just say "yes" without a plan - we look at any and every way to create a solution for the customer to ensure we get the job done. According to President JohnHenry Ruggieri in LeadingPRINT, "The key to it is getting our entire staff on board, all operating with the same mindset and approach. To do this, we give our employees permission and room to explore solutions and take risks."
By encouraging our employees to think outside of the box, not only have they been able to solve problems for customers, but for our company as well. For example, thanks to employee ingenuity and dedication, our press team found a way to turn SunDance's solvent waste from our offset press and turn it into distilled, recyclable water and solvent. Their solution greatly reduced our waste which in turn strengthened our values as a Sustainable Green Printer. What "yes" really means at SunDance is being creative and taking risks, whether it's modifying existing equipment or investing in new technologies.
Collaborating with Customers
Like the Beatles lyric "I get by with a little help from my friends," so too does SunDance. When we're asked if we can do a job that pushes our boundaries, creative collaboration with the customer is key to getting it done. Whether it's printing a book on edible material or developing a digital solution for complex legal documents, being open-minded and willing to take risks is essential for a successful collaboration. Not only does collaboration breed exciting new solutions, but it also cultivates intimate and lasting customer relationships because both sides are striving toward the same goal.
Say "Yes" to SunDance
Our goal is to help you meet your goal. Whether you need an innovative solution or a partner to handle your growing marketing needs, we'll work closely with you to ensure you're happy with the outcome. See how SunDance can make a difference in your business or operation when we say "yes" together. Call us at 407-734-7444 or fill out our contact form today!