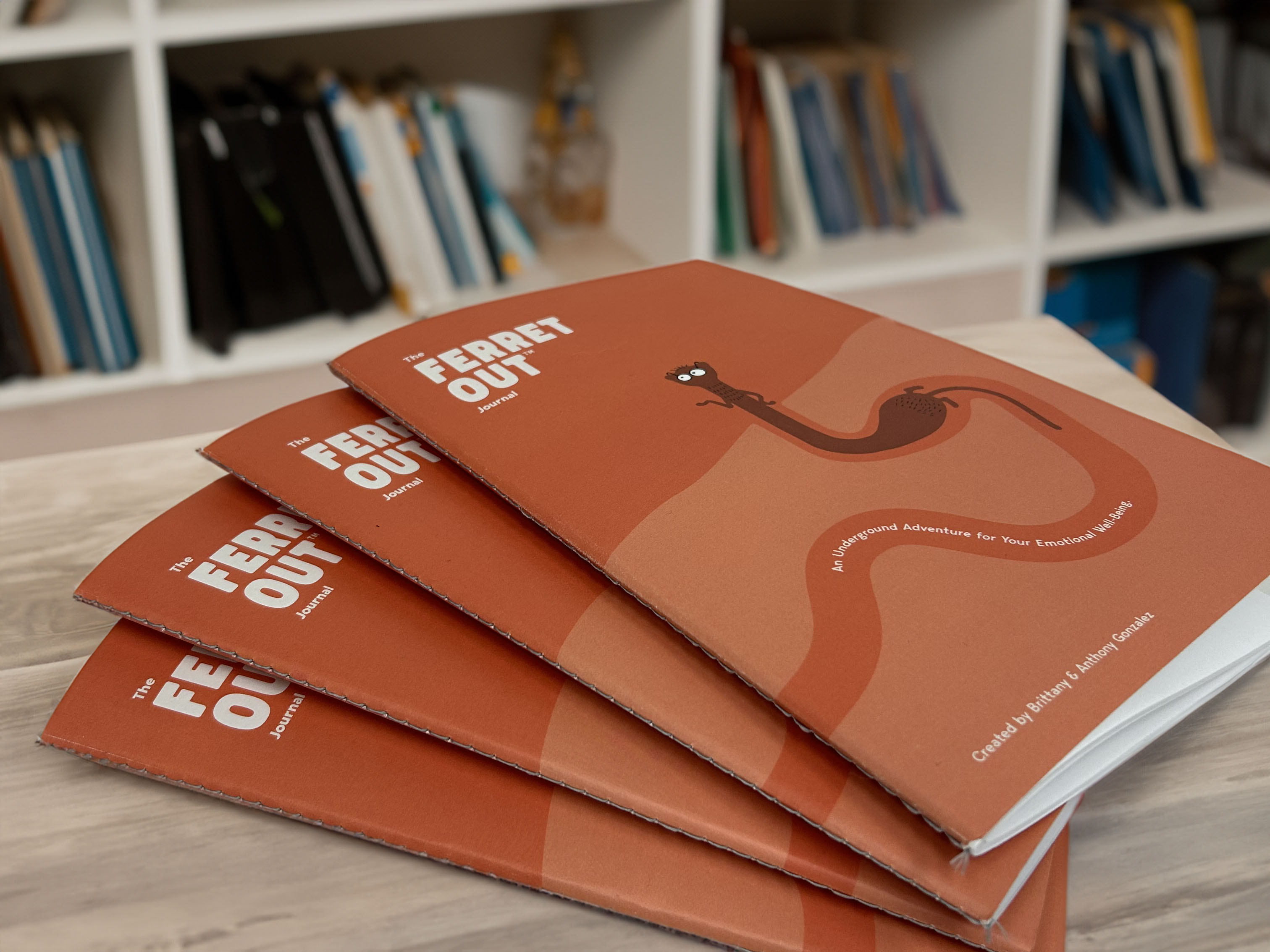 Singer-sewn books, also known as singer-stitched books or singer-sewn bindings, are a type of bookbinding technique that holds together the pages of a book using a specific sewing pattern. The name "singer-sewn" comes from the use of Singer sewing machines, which were originally designed for fabric but were adapted for sewing book pages together.
The Resurgence of Singer-Sewn Books and Booklets
Recently, our industry has seen a significant uptick in the popularity of singer-sewn books and booklets. Though Perfect Binding and Saddle-Stitching are still considered leading binding options in commercial printing, singer-sewn books offer a unique draw for authors and readers alike.
The allure of singer-sewn books lies in several factors:
Durability:

Singer-sewn bindings are known for their strength and durability. The sewing technique creates a strong connection between the individual pages, ensuring that the book holds up well over time, even with frequent use.

Lies Flat: Singer-sewn books can lie flat when opened, making them convenient for reading and writing purposes. This feature is particularly advantageous for journals, cookbooks, notebooks, sketchpads, and workbooks.
Aesthetics: Singer-sewn bindings appear attractive and unique. The sewing pattern on the spine adds a touch of craftsmanship and authenticity, making it stand out on a crowded bookshelf. This tactile quality gives the book a personal touch that sets it apart from mass-produced options.
Historical Significance: Singer-sewn bindings harken back to traditional bookbinding methods. They evoke a sense of nostalgia and a connection to the past which appeals to book lovers and collectors.
Craftsmanship: Singer-sewn bindings require a certain level of skill and attention to detail, both in set-up and in aligning and sewing the pages. This craftsmanship can be appreciated by those who value well-made, carefully executed products.
Overall, the allure of singer-sewn books is rooted in their combination of durability, practicality, aesthetic appeal, and a connection to traditional bookbinding methods. Singer-sewn bindings offer a unique blend of qualities that make them a favored choice for authors and designers who want to make their book stand out on a shelf or lean into an organic and freeform design aesthetic.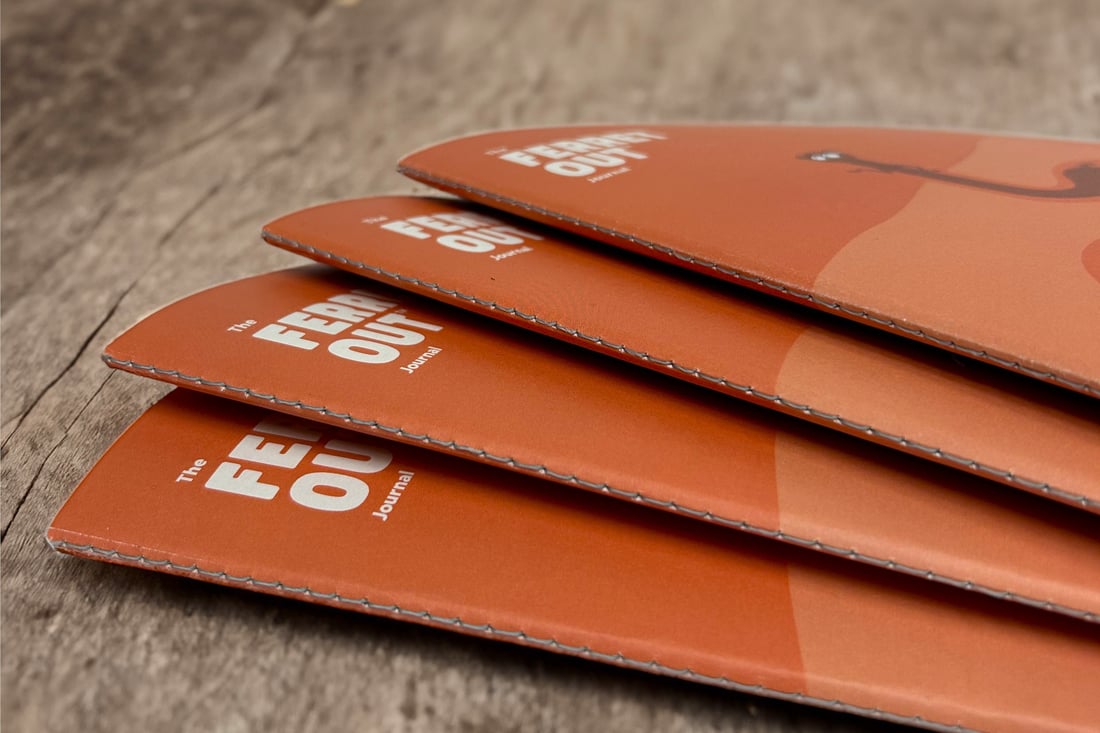 The Ferret Out™ Journal is bound using the singer-sewn method. This publication features a dusty blue thread to contrast its orange cover.

Choose SunDance for Your Next Book Printing Project
SunDance is proud to offer singer-sewn books as part of our book-binding capabilities. Our singer-sewn books can be created with a variety of thread colors and are all sewn individually by hand in our facility. Because of the unique, hand-sewn nature of these books, small variations are sometimes noted in a production run. These slight variations contribute to the unique characteristics of each book and enhance the organic, handmade feel sought after by artists and designers. Our team of print experts are here to help walk you through the book design, printing, binding, and embellishing process.
Curious if your book would benefit from a singer-sewn binding? Interested in learning more about our book printing capabilities?
Contact us today to discuss your next print project!