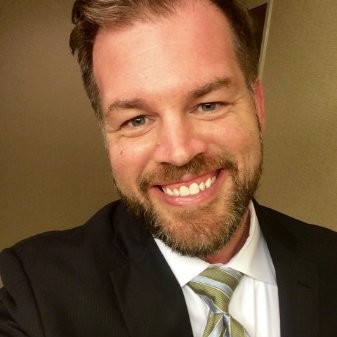 We recently had the pleasure to sit down with HP's David Haley. David's role as Flexible Packaging Product Specialist is positioned to help support the transitions being made from conventional printing to the HP Indigo digital platforms. His 15 years of flexible packaging experience in various roles adds up to a tremendous amount of value creation not only for HP, but the people David works with and the customers he serves. SunDance is fortunate to have David as a flexible packaging mentor.

SunDance: So let's hop right in. So tell me a little bit about your role at HP.
David Haley: At HP, my title is Flexible Packaging Specialist and what that involves is providing full packaging expertise to the sales and marketing group at HP Indigo. I've been in flexible packaging for 15 years in various roles including supply chain, operations, general management and sales. HP really wants to, since about 2012, they really want to participate in flexible packaging production. Unlike the other segments of industries that HP does participate in, flexible packaging is extremely technical. It's extremely complex and it's really not something you can just kind of learn over a short period of time. So what they saw is the need to go out and to supplement what they already had internally with some industry experience from flexible packaging, which is the role that I'm in. Ultimately, my job description is to provide subject matter expertise to the sales and marketing group. I'm not directly responsible for sales myself. I'm only responsible for flexible packaging knowledge, information and expertise.
SunDance: What are some of the common use cases of flexible packaging?
David Haley: Flexible packaging is quite ubiquitous, really. It's really everywhere you look, especially from a consumer packaged goods point of view. Think grocery store. Think Walgreens, CVS, Target. Think pet food stores like Petco or PetSmart. You know, if you go into these places, these consumer goods, retail outlets, they're just jam-packed with flexible packaging. You can see that all throughout the segments, such as human food, human beverage, pet food, pet care, pet supplies, medical, pharmaceutical, and nutraceutical, health, and cosmetic products, home goods. There are some more industrial or institutional type flexible packaging applications, as well.
SunDance: If somebody who was planning on working with Sundance printing company out there, what are some advantages do they have, or should they be aware of when adding flexible packaging or utilizing flexible packaging as part of their product line?
David Haley: Well, there's a reason that flexible packaging is the number one growing packaging type in the world, period. If you take it as a counterpoint against something like a folding carton or a thermoformed plastic rigid container, flexible packaging provides, first and foremost, it improves what's commonly referred to in the industry as package-to-product ratio. For instance, if you're selling six ounces of granola, and you're selling that in a plastic injection molded container that weighs 150 grams, you could reduce that amount of packaging significantly by going to a flexible packaging format that weights, for instance, 40 grams. So a lot of brands nowadays are looking to improve their product-to-package ratio for that exact reason.
Just to continue on with that, it's flexible packaging is made out of significantly lighter weight materials, and yet you still are able to maintain all the functionality as it relates to barrier properties and functional requirements that also come with a rigid container. These flexible packaging can be packed much more densely. So for instance, one, if you are in rigid containers today and you order one entire truckload of rigid containers, the equivalent amount of flexible packaging would only take up one pallet. Flexible packaging is much more densely packed, therefore making the logistics and transportation systems much more efficient. They're cheaper and they also can support a much higher degree of decoration or more complex, more compelling artwork.
SunDance: We get a lot of questions about the differences between flexible and rigid packaging. Do you have any feedback there?
David Haley: It's hard to say other than the name really says it all. I mean, flexible packaging is flexible. It bends and rigid doesn't. I mean, other than that, I really don't know what to say other than to, again, point out the fact that flexible packaging is significantly lighter weight and uses less overall material than rigid packaging does.
SunDance: Here at SunDance, we get a lot of calls for food-related and FDA-approved food-related packaging and labeling. Do you have any idea what types of certifications you need to use flexible packaging?
David Haley: Yeah, definitely. You really hit the nail right on the head with the FDA piece of it. For the packaging materials themselves, the FDA manages the food-contact criteria. The FDA puts out a guidance, but here's what a lot of people don't realize, it's not incumbent upon Sundance to be in compliance with those FDA regulations. It's incumbent upon the film manufacturers, the suppliers to Sundance.
So, if Sundance were to reach out to a film supplier and say, 'Hey, I'm working on a flexible packaging project for food', then that film supplier would only sell them FDA-approved, direct food contact film.
Now, for the production environment, this is where the responsibility of Sundance really comes into play. As long as their production environments can achieve a certification under a GFSI, or Global Food Safety Initiative program, then they're going to be good to go. Basically all that is saying is, it's a documentation trail for sanitation, for cleaning, for pest control. Really. It's just good manufacturing practices and documentation, but those food certifications are very common and it is something that Sundance would take upon themselves as a responsibility.
SunDance: What are some of the common printing technologies that are used in or around flexible packaging?
David Haley: Well, most printing methods can be found in flexible packaging. The most common one, by far, is flexographic, followed by rotogravure. Then very quickly gaining volume and gaining traction and gaining share is digital, which is where Indigo comes in. And the big benefit is that each one of them has their own unique pros and cons. With flexographic, it's going to be very, very cheap to run. It's going to run very, very fast, but it's also going to be for very high volumes. Same thing can be said for rotogravure except the print quality is a little bit better than flexo. But with Indigo, there's no plate charges, there's no minimum order quantities, because you don't have to run a certain amount of images to be profitable like you do on those other two methods, and variable data becomes very much a strategic advantage for anybody that's using Indigo and flexible packaging. So you can really customize and personalize flexible packaging toward specific consumers in a way that's never been possible before with those other two methods.
Have a question about how SunDance can help with your next flexible packaging project? Call the number on this page today!