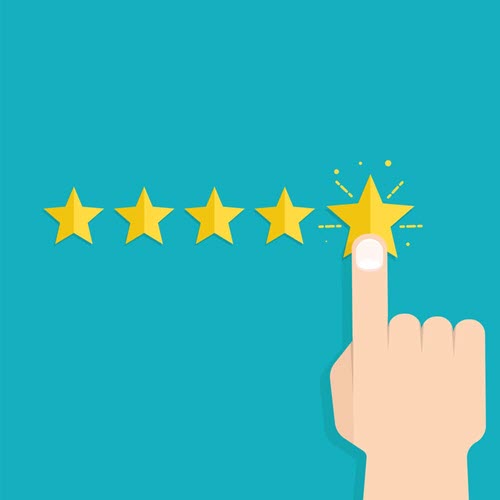 Lots of businesses talk about customer satisfaction but at SunDance, satisfaction isn't enough...we want customers to be delighted with our service! Delighting customers is at the core of who we are and what we strive to do every day. In our increasingly automated world, it's nice to have a level of service that exceeds expectations and has a human touch. See how SunDance helped a software company avert a crisis with their marketing materials at a conference thanks to our employees' quick response and dedication.
A Customer in Need
Humanity, a cloud-based employee scheduling platform based in San Francisco, found itself in a dire marketing situation: its regular printer in California wouldn't be able to meet a deadline for some additional last-minute materials for a large conference happening at the Orange County Convention Center in Orlando, FL. David Charron, Vice-President Business Development and Partnerships, searched for local printers near the conference and came across SunDance. "From the first moment we called your team, the results were like: WOW! amazing response, amazing communication and amazing attention to detail," wrote Charron in an email to SunDance.
A Second Crisis Averted
While that alone made Charron grateful to SunDance, he soon had another emergency on his hands. Humanity's marketing team emailed him that the full-color brochures/booklets printed by the regular printer were refused delivery to his location and were on the way back to California. Remembering his positive experience with SunDance, he reached out again to our team on a Saturday to see if there was any way we could help out.
According to Charron:
"Your reps emailed me right back ON THE WEEKEND (!!!) and said they would do their best to run the job this past Monday for a Tuesday delivery. They engaged back and forth all weekend to make me feel special and comforted that our disaster was to be averted. I expected to pay for hot rush courier fees to deliver them to my hotel only to find out Pia was delivering them herself in the morning! That same day, my reps at the show told me the box of business cards that were supposed to have been delivered were also returned and your team bailed us out once again with same day printing and next day delivery to my hotel again by one of your reps. WHOA!"
Being able to provide the marketing materials in time for the conference is just one of the many examples of SunDance's commitment to "Yes!" because it makes all the difference to customers like Humanity. Charron ended his email to us with these parting words, "I cannot thank your team enough and we will definitely be back to Sundance with our printing needs!"
All About the Customer
Whether you call SunDance during business hours or email us on the weekend, you'll receive an exceptional level of service. Take for example our receptionist who makes such a positive first impression with customers and vendors that SunDance was featured in an article published on AmericanPrinter.com and written by Sid Chadwick from Chadwick Consulting. In the article, Chadwick writes:
"Whenever I call their office…. their primary Receptionist — we could all take lessons from.
Her voice, her diction…. is clear.

She does not rush her words…..each word is distinct….each is easily understood.

And… she listens carefully to what her caller says.

She works immediately to find the party I've asked to speak to. She asks permission to….put me "on hold"…or… if I'd like her to page the person I'm calling… if I'd prefer to leave a voicemail message, or is there someone else I might talk to, etc., etc.
In other words, she's a model of professional courtesy, and service."
It's stories like Charron's and Chadwick's that fuel our passion for delighting customers, whether it's their first or hundredth experience with us. At SunDance, our dedication to the customer is an organizational attitude that can be found in every team member, from management and sales to design and production.